Advocate helps others find light among darkness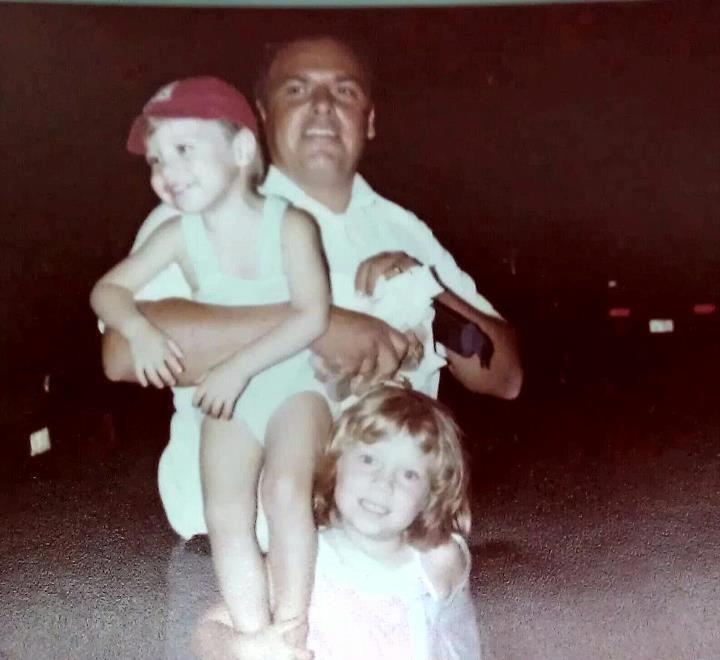 When Melissa Hinojosa-Zamora lost her father as a young child she lost a part of herself in the process. It is a part that she gets closer to recouping after growing to accept that depression is a severe illness that can result in death by suicide.

Looking back, Hinojosa-Zamora --- an accountant hailing from Edinburg with a family of her own now --- remembers the shame she carried from the moment her father decided to take his life.

When she met new people the inevitable question would come up: where's your dad? What happened to him? She avoided those situations like the plague.

But when she found herself in one, she came up with any response but the true reason. He lost a hard battle with cancer. He died unexpectedly in a car accident.
Any reason sounded more honorable and worthy of sharing than the real reason.

"I didn't even know how to say what happened," Hinojosa-Zamora says. "Any part of it was just embarrassing to me. It was so taboo."

She remembers the nervous shivers. The anxiety that probably reflected in her body language.

"There were very few people I did open up to," Hinojosa-Zamora shares. "As I grew up, there were obviously some milestones he was missing, so then came the anger and the feeling of, 'Why didn't you want to stay?'"

She admits she felt every emotion and had every stereotypical thought, that now, as an advocate for suicide prevention, she discourages others from having.
"I thought he was selfish and he could've stayed but he instilled a lot of values in us," Hinojosa-Zamora says.

Above all, her father instilled the value of education in his children.

"My youngest brother, who was only four at the time, completed his PhD," she shares. "My oldest brother just finished his master's. But at some point you think of all this you have achieved and there's no one here to witness it."

Hinojosa-Zamora said she sometimes finds herself living vicariously through others. Whether watching her friends interact with their fathers growing up or as an adult watching lovingly as her husband spends time with their children.

"My younger son is now 4. He was the age my youngest brother was when our father passed," she says.

One recent day, she decided to spend a little extra time with her son before dropping him off at daycare.

"I start thinking about how much is he absorbing because unfortunately you do lose memories," Hinojosa-Zamora shares. "Unless those memories are shared and spoken."

Society in the Rio Grande Valley still shunned death by suicide when Hinojosa-Zamora's father passed away in the 1980s. Thus, her family, thinking it was easier for the children if they didn't speak of their father, kept their lips sealed. The children held on tight to any memories they had of their father but many faded with time.

"No one knew what to say to us and so they avoided it," Hinojosa-Zamora says. "It was mostly out of respect for my grandma, his mom, who was completely heartbroken."

As the children, now grown adults, became more eager to learn about their father, their family members opened up about their memories.
"Now it's in our conversation," Hinojosa-Zamora shares. "As time goes by, I had to figure out details."

She encourages families impacted by death by suicide to start with simple memories or conversations and progressively become more detailed when ready.
She gauges her own children's emotional maturity each time she talks about what happened to her father.

"I tell them my dad was sick in his brain and sometimes when you're sick in the brain it causes you to feel things that aren't normal," Hinojosa-Zamora shares. "It's a different type of sad."

She recalls her father's quick decline and fall into depression. For others battling depression, the decline can be more gradual.

A few years ago, Hinojosa-Zamora decided it was time to see what type of resources and support were out there for suicide prevention. She discovered the American Foundation for Suicide Prevention was hosting an event in San Antonio.

Though her husband offered for the family to make the drive to The Alamo City, Hinojosa-Zamora yearned for an event closer to home. After connecting with staff at the organization, Hinojosa learned the organization needed help to get something started in the Rio Grande Valley. So she took on the challenge of hosting a community walk for suicide prevention and awareness.

She recalls when the time came to post the event on Facebook and start recruiting participants. Hinojosa-Zamora was taking a giant leap of faith in opening herself up in such a public manner.

"I was nauseated. It was just a Facebook event but to me it was a big deal," Hinojosa-Zamora says.
And so, with the click of a keyboard button, she launched the first Rio Grande Valley Out of Darkness Community Walk, held in November 2012.

"I said, 'A lot of you may or may not know I lost my father to suicide when I was 8 years old,'" Hinojosa-Zamora remembers. "I was shaking. I was nauseated."
Looking back, Hinojosa-Zamora realizes it took a great amount of courage to go public, but would do some things differently.

"Maybe it was a little reckless of me not to tell my siblings I was doing this," Hinojosa-Zamora shares. "In hindsight, I should've told them as it kind of forced them out. Luckily, it's been in a positive way."

Perhaps the greatest outcome is that in coming out and becoming an advocate for the organization, Hinojosa-Zamora found her platform.

"It gave me a voice that I never had before," she says. "A voice that I'm still learning to use. I've met an amazing group of people, of survivors, from everywhere. It's really taught me the differences in cultures and how we're all dealing with the same loss."

Mothers. Fathers. Siblings. Spouses. Children. She has walked alongside all of them, connecting, over tragic loss and the journey to healing that follows.
Hinojosa-Zamora says she has come across people with extremely different experiences after "coming out."

"I can honestly say in my journey, in the Valley, I haven't experienced anything negative," Hinojosa-Zamora shares.

Since hosting that first community walk in 2012, Hinojosa-Zamora, along with her team of supporters and volunteers, have held the event annually.

"In that first walk, we brought in over 1,000 people and we raised over $31,000," Hinojosa-Zamora says. "It was phenomenal. The Valley spoke loud and clear it was ready to talk about it."

She said the second walk almost didn't happen after her co-coordinator had to drop out of the initiative. After talking with staff at the American Foundation for Suicide Prevention, Hinojosa-Zamora once again set out on her rightful path.

"We're gearing up for our fifth walk in November," she shares. "In October of 2015, we were finally chartered."

Hinojosa-Zamora strives to offer regular support and resource opportunities to members.

"I didn't want our presence to only be once a year," she says. "We have a lot of families and people who need help year-round."

With monies raised, the chapter is planning to roll out More Than Sad: Suicide Prevention Education for Teachers and Other School Personnel program at local schools.

On November 19, the Rio Grande Valley chapter will take part for the first time in the International Survivors of Suicide Loss Day initiative.

Hinojosa-Zamora previously attended a similar event in Dallas and said it was life changing.

"It really was a full day of healing and staying in touch with your emotions," she shares. "You learn that you really have to take care of yourself in order to take care of others."

Hinojosa-Zamora is taking her advocacy to the next level by advocating for suicide prevention and awareness in Washington, D.C.

The Helping Families in Mental Health Crisis Act of 2016 sponsored by Rep. Tim Murphy, was passed in the House of Representatives and is moving on the Senate. She hopes it will reach the President's desk.

"I know my father would've been proud of and appreciated it because of his interest in politics," she says.

Most importantly, she wants those struggling with addiction, depression or suicidal thoughts, to know they are not alone. Help is available.

They can call the National Suicide Prevention Lifeline at 1-800-273-TALK (8255).

"You will be connected with an individual who deeply wants you to live and will listen without judgment," Hinojosa-Zamora shares. "The hotline can help you find resources in your area, and you may remain anonymous."

She hopes that by sharing her story she can encourage others to come out of the darkness.

"I used to be ashamed of who my father was," Hinojosa-Zamora says. "Now I am able to go and proudly talk about my father in hopes that my story can help others."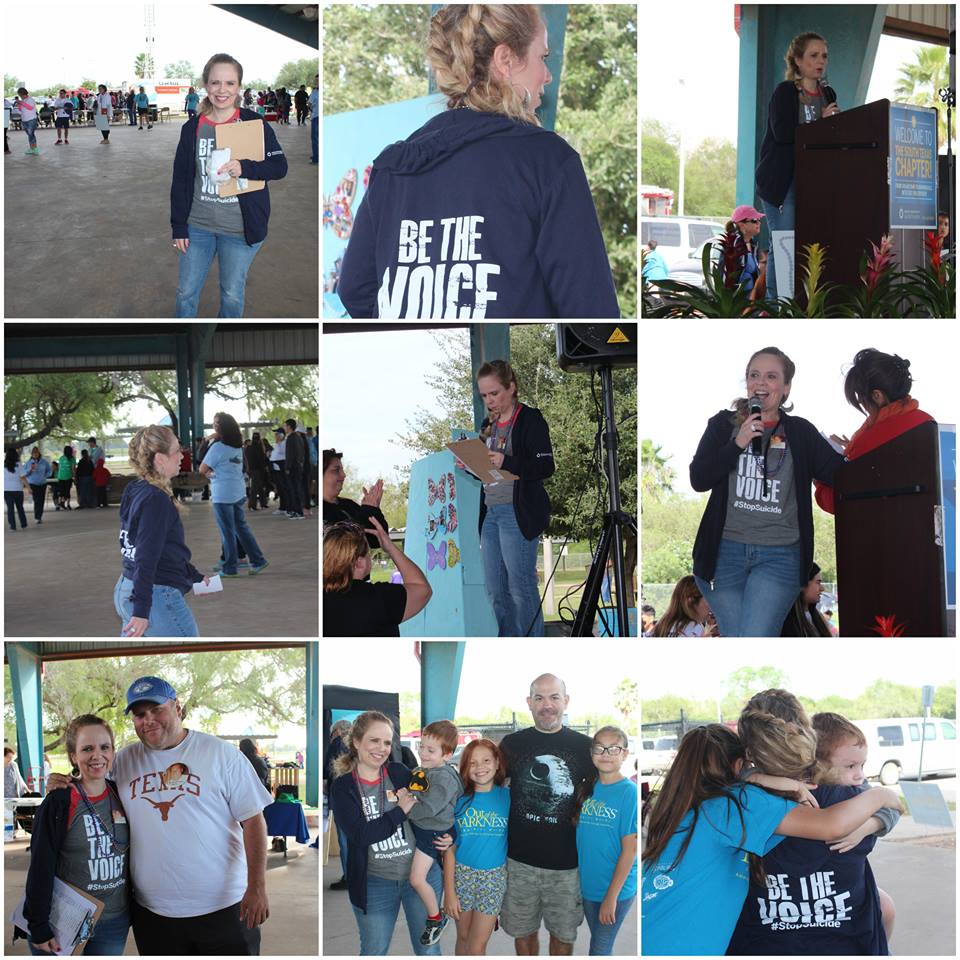 Haas Names Gutiérrez to 2016 Race Seat

Three Latina Engineers Share Tips for Thriving In Corporate America

More than $430,000 raised during national Hispanic radio event to support St. Jude Children's Research Hospital®


Television & Film Organizations

Secretary Berry Marks National Voter Registration Day


The Art of Giving Series with David Garza & John Hogg

Celebrities Go Red For The American Heart Association At LA Fashion Week