The Nuances of Diversity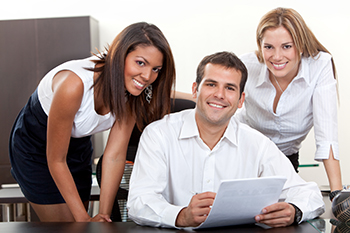 The Equal Employment Opportunity Commission has issued an updated report on the diversity profile of the federal workforce across all Federal civilian agencies. So have a number of the most visible Silicon Valley technology firms. While somewhat insightful of human resources policies and employment practices, they address the issue of diversity at fundamental and simplistic levels. This is the case even when most everybody agrees that a diverse workforce is better than a homogenous one.
Consider the calendar of initiatives promoted by one US-based leading international computer firm. The gist of their "diversity" outreach is to sponsor Cinco de Mayo events and sending some of their Hispanic staff to meet with high school students, presumably to urge students to stay in school. The problem is that such admirable strategies do not get at what it means to have a diverse staff.
If you are Hispanic, you are part of the equation. If you are a female or a gay man, you are part of the equation; likewise if you are bilingual. But, what exactly does it mean for a staff to be "diverse" above and beyond such variables? Better yet, what exactly do Hispanics bring to the table? It's an intriguing question for employers and for employees. It's a question I'd be sure to pose to a job candidate and to human resources officials.
For argument's sake, let's consider two Hispanic candidates with similar academic credentials from the same university. The first one is a monolingual English speaking Hispanic who grew up and went to school with few Hispanics. His parents seldom emphasized their Hispanic culture or downplayed it because they had a difficult time when they were growing up. The second candidate is literate in both English and Spanish. She relishes her dual cultures and social interactions with Hispanics and others. Both of them would be "diverse" at the corporate report level! But, I think it would be highly unlikely that both of them would contribute equally on the personal and socio-cultural levels.
What do you believe each candidate would add to the position and to the firm as an attorney or as a teacher, for example?
*This is Part 1 of a series of conversations that Popular Hispanics hopes you will want to be part of. Your comments will inform subsequent articles on this very important issue.
Gil Narro Garcia is an educator and native South Texan who grew up in a bilingual/biliterate middle class household. gilnarrogarcia@comcast.net

Advocate helps others find light among darkness
When Melissa Hinojosa-Zamora lost her father as a young child she lost a part of herself in the process. It is a part that she gets closer to recouping after growing to accept that depression is a severe illness that can result in death by suicide.

Haas Names Gutiérrez to 2016 Race Seat

Three Latina Engineers Share Tips for Thriving In Corporate America

More than $430,000 raised during national Hispanic radio event to support St. Jude Children's Research Hospital®

Television & Film Organizations

Secretary Berry Marks National Voter Registration Day


The Art of Giving Series with David Garza & John Hogg

Celebrities Go Red For The American Heart Association At LA Fashion Week