At The FRONT of the Class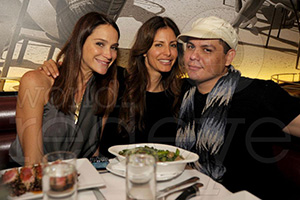 FRONT Management is a boutique fashion agency that represents top international models, develops fresh new faces in the modeling industry, with unmatched relationships with the most important international clients and photographers.
Founded in 2006, FRONT focuses on quality, not quantity and they pride themselves on cultivating thriving careers for new faces.
Their strategy is to be selective and search for models that are not only beautiful, but also passionate about their work, have outgoing personalities and exhibit great ambition.
The women, men and children represented at FRONT are often in front of the lenses of the most recognized photographers in the industry and have graced the covers of major magazines, advertising campaigns and runways around the world.
Manny Roman got a chance to chat with the agency Director, Christian Alexander for Popular Hispanics about Mercedes Benz Swim Fashion Week, the market in Miami and the demand for Latin models in the industry.
PH: Miami is also known for its beautiful backdrops and Latin culture. When and why did you decide to open your agency in Miami?
CA: I moved here from Brooklyn, NY in 1999 to be close to my mother when she got a divorce and moved to Florida to start a new life.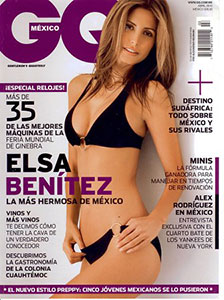 PH: What elements about Miami do you find inspiring?
CA: Everything, the multi-racial and culture diversity. The beautiful weather and sexy cool vibe it has.
PH: What qualities do you look for in a model prior to signing them to your agency?
CA: Personality, and sex appeal. They could be the most beautiful person on the planet but if their personality sucks, well, then I get bored very easily and out they go.
PH: Where do you find/scout your models?
CA: All over, friends, word of mouth, website submissions, social networking and people on the street. Having a good reputation goes a long way.
PH: You opened Front Management in 2006 since then you've represented quality models from all over including Elsa Benitez, Ines Rivero, Omahyra Moto, Aitor Mateo, Miguel Iglesias and more. Can you tell us about the demand of Latino models in Miami?
CA: Latin Models will always have a high demand in Miami as its home to some of the biggest Latin producers, directors, and celebrities. Miami has become the Hollywood of Latin culture.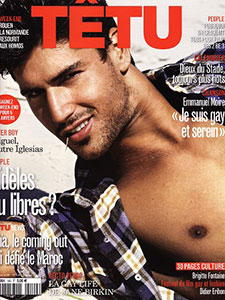 PH: Do you feel that castings in Miami are flooded with too many models, how does this affect the agencies?
CA: As you know from your own experience with me, I have to be sure before I take someone on. It's not fair that some of the biggest agencies just take on a good percentage of what we call fillers. We need agents to be more selective so there's enough work to go around for those that are chosen. The lack of integrity and precision many agents have these days doesn't help the industry, because all they do is water it down for everyone else. Ultimately you get too many models and not enough clients. The pie is getting smaller and smaller because times have changed drastically.
PH: What is your ideal career path for a model represented at Front?
CA: Strong look, head turner and presence, I always say. The head turners that make others stop and stare are who should be on the board. It defines the quality of glamour and strength of presence.
PH: What about MBSFW is different from the high fashion runways of New York, Paris, and Milan?
CA: They aren't. They're just as crazy and there is just as much drama behind stage as there is in front of the stage. The only difference is the girls have more curves. There are just as many celebs in Miami for fashion week as there is for NY fashion week. Not many in LA. I think because most celebrities live in LA they don't care much about LA fashion week because it's not foreign or exciting enough for them to attend. Mention Miami or NY and people will show up. Mention LA and people shrug. No one is as interested in LA fashion unless it's a celebrity wear and fashion designer not featured from LA.
PH: What's your dream assignment to book?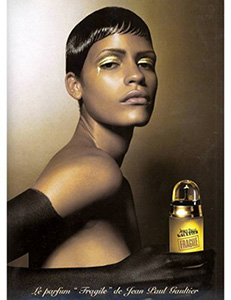 CA: I think my dream assignment is to confirm an Este Lauder Fragrance. FRONT has a pretty hefty résumé in campaigns that we have booked, everything from Ralph Lauren, to Armani.
PH: Many readers and fans have a misconception of the exciting world of a successful agency; can you shed some light on the lows you've experienced as a top agent, if any?
CA: That would be an endless chapter for a book. All I can say is that it's definitely not all fun and glamour. Unfortunately there is a dark side and stigma of this industry that can't escape us because this industry is filled with a lot of selfish, insecure, helpless ego monsters! But survival of the fittest. You definitely need to know the ins and outs, and be plugged in.
PH: I am sure you've come to a point where you have been tongue-tied due to a client's negative attitude to you or the models you represent. Is there any suggestion / feedback you'd like to give designers, editors, casting directors in regards to the treatment of the agents and models at Front?
CA: Actually I'm constantly ridiculed for "not" being tongue-tied and speaking my mind. I think I'm equally respected and loved as I am feared. There's a simple answer to that: "Iam everyone and no one at the same time." You're as good as you want to be. People can poke and prod all they want. My goal is to get things done and make others happy as well as myself along the way. I just want to create beautiful things and make people laugh and smile. I don't need someone's approval to exist. I'm confident my knowledge and talents will prosper because I am easy to please but never satisfied. One's work should speak for itself. Last but not least, remember to be human sometimes. We aren't curing cancer, not matter how amazing anyone thinks they are. Everyone eventually finds peace within humility. People who power trip are usually the ones who feel powerless inside. –Wow I should definitely write that one down.
PH: What about the models throughout your career, any comments you'd like to address to them in the same regard?
CA: I think the above answer sums it up.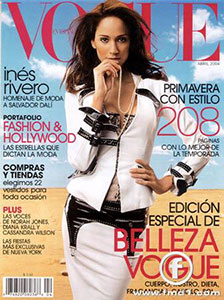 PH: What's your advice to aspiring agents?
CA: Try to keep yourself humble, try not to bring your work home with you. Remember the outside world doesn't care as much as we do, and don't think this isn't a numbers game. You can talk a big game, but can you actually bring it to the table?
PH: What's your advice to aspiring models?
CA: 90 percent of our industry is rejection. So wear thick skin. And if that's an issue then stay home and bake cookies. Going to the gym isn't going to make you a better model. Your confidence and good energy will.
PH: Tell us 3 fun facts about your agency that many people wouldn't know.
CA: We have afternoon crazies and sing out loud, sometimes we get excited and inspired and we have a real cool Polaroid wall of fame for both models and non-models that walk in.
Images courtesy of FRONT Management
For more information on Manny Roman visit:
www.twitter.com/mannyromanfotos

Fashion designer never forgets her roots
The Salvadoran-American fashion designer Johana Hernandez talks about how her natural talent and philanthropic spirit led to new, improved schools in rural El Salvador

Full Tilt Delivers High-Octane Style at Brazos Hall

FULL TILT Fashion Show Revs Up an Evening of Style in the Fast Lane

Latino Fashion Week "Sophisticates Luncheon"

Latino Fashion Week and Allstate Purple Purse Foundation

Designer Teresa Valenzuela Basa: Inspired by Life and Born to Design

Penelope Cordoba Making a Comeback at the Mercedes Benz Swim Fashion Week

Creating Couture Fashion From Recycled Fabrics

Spanish Model Agueda Lopez Looks to Spice Things Up in Miami