Latino Fashion Week and Allstate Purple Purse Foundation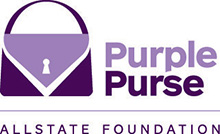 Popular Hispanics is taking to Chicago to join Latino Fashion Week and Allstate Purple Purse Foundation to open up with give full days of fashionable events. Opening night, Allstate will take to the runway with a purple purse specially designed by Kerry Washington, making domestic violence and financial abuse fashionable to talk about.
Financial abuse occurs in 98 percent of domestic violence cases and is one of the most powerful ways to prevent a victim from leaving. Purple Purse Charms will also be distributed to attendees to attach to their handbags to show their support for the issue and raise awareness during October's National Domestic Violence Awareness Month.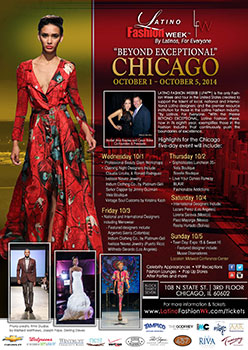 Purple is the color of domestic violence awareness and a purse represents the center of a woman's financial domain. Visit www.PurplePurse.com to participate in the Purple Purse Challenge and make a donation to nonprofit organizations across the country who serve survivors. Email your donation confirmation to lfwevents@alvarosales.com with subject line "Allstate Foundation Purple Purse" for a chance to win a purple purse designed by Kerry Washington.
Latino Fashion Week® (LFWTM) now in its eight year will take place from Wednesday, October 1 – October 4, 2014, at Block Thirty Seven, 108 N. State St., 3rd Floor, Chicago, IL 60602. Teen World: Expo 15 and Sweet 16, Sunday, October 5, will take place at the Midwest Conference Center, 401 W Lake St., Northlake, IL 60164.
As the only Fashion Week and Tour in the United States dedicated to the Latino Fashion Industry locally, nationally and internationally, we are proud to say, "By Latinos for Everyone". This year's theme is "Beyond Exceptional", which exemplifies those in the Fashion Industry that continuously push the boundaries of excellence.
Latino Fashion Week is excited to announce they will once again be showcasing a number of local designers from Chicago and the surrounding suburbs, as well as national and international designers. In addition, there are a number of new and interesting highlights that will take place during LFW. Join the movement with Popular Hispanics by getting in tune with what LFW has in store by visiting www.latinofashionwk.com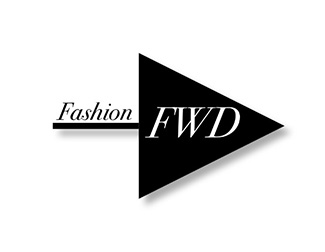 This article is written by Jessica Montour of Fashion Forward. Jessica is a Wardrobe Stylist and Image Consultant in Denver. Her stylists are available nationwide for hire to do runway, photo shoots, closet audits and as personal shoppers. For more information on Jessica Montour and Fashion Forward email her at admin@fash-fwd.com. Follow Fashion Forward on Instagram @fashfwd.

Fashion designer never forgets her roots
The Salvadoran-American fashion designer Johana Hernandez talks about how her natural talent and philanthropic spirit led to new, improved schools in rural El Salvador

Full Tilt Delivers High-Octane Style at Brazos Hall

FULL TILT Fashion Show Revs Up an Evening of Style in the Fast Lane

Latino Fashion Week "Sophisticates Luncheon"

Designer Teresa Valenzuela Basa: Inspired by Life and Born to Design

Penelope Cordoba Making a Comeback at the Mercedes Benz Swim Fashion Week

Creating Couture Fashion From Recycled Fabrics


Spanish Model Agueda Lopez Looks to Spice Things Up in Miami