FULL TILT Fashion Show Revs Up an Evening of Style in the Fast Lane
During UNITED STATES FORMULA 1 GRAND PRIX™ Race Weekend

FULL TILT joins forces with Blu + My Yacht Club for the ultimate VIP Formula 1 Race Weekend experience on October 24th - 25th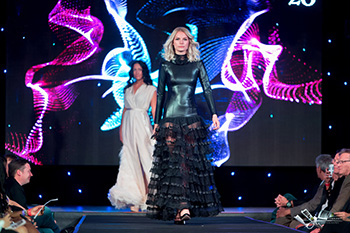 FULL TILT is a high-octane fashion show held each year during the UNITED STATES FORMULA 1 GRAND PRIX™ race weekend in Austin.
Austin luminaries, international celebrities, and Formula 1 enthusiasts from around the globe will mingle for an evening where Formula 1 and fashion collide.
The show features the best of international and local designers, high fashion models, lights, cameras, and plenty of action.
FULL TILT is bigger and better than ever this year at Brazos Hall, a stunning landmark in downtown Austin. Hosted by Telemundo Fashion Correspondent Christian Ramirez, 375 guests will gather for an evening of style, food, cocktails and fun. Doors open at 6pm and Showtime is at 7pm. The exciting lineup of designers will be announced on October 7th.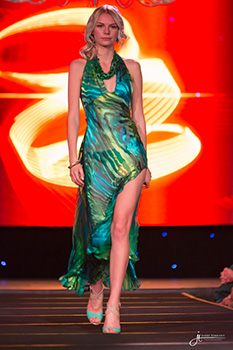 FULL TILT is proud to announce its collaboration with Fashion X, the epicenter of Texas fashion and champion of talented Texas designers.
"We are excited to partner with one of Austin's most iconic designers, Linda Asaf, and the FULL TILT Fashion Show.
Fashion X is incredibly honored to be part of this international event putting a spotlight on so many Texas-based fashion brands." says Fashion X Founder, Matt Swinney.
Fashion X will showcase the finalists of their national design competition, Blanc, at the Full Tilt Fashion Show.
Sponsors Mumm Champagne, Ferrari, Macintosh Audio, Hublot luxury watches, and Austin's own, Design Lab, will complete a truly Austin Formula 1 fashion experience.
Jose Luis Salon, whose fashion show styling also includes Giorgio Armani, New York Fashion Week, Rodarte, and Phillip Lim among others, will provide high fashion hair and makeup.
FULL TILT will benefit the Make-A-Wish Foundation to help achieve their goal of granting the wish of every child diagnosed with a life-threatening medical condition. Fine Artist, Deborah Argyropoulos, will provide stunning, contemporary backdrops for the stage that will be for sale to help raise money for the Make-A-Wish Foundation.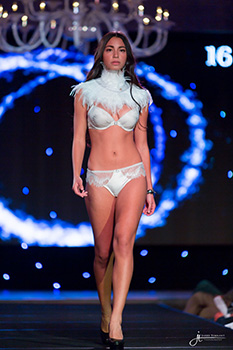 Formula 1 style nightlife parties, Blu + My Yacht Club, will accelerate the action immediately following FULL TILT until 4am.
Past celebrity attendees include Formula 1 drivers, billionaire Carlos Slim, Keanu Reeves, Matt Le Blanc, Chef Gordon Ramsey, and Enrique Iglesias as well as social and fashionable luminaries from Austin.
Blu + My Yacht Club promises to be the most exclusive place to party in Austin with a Grand Prix nightclub experience you won't want to miss.
For more information, visit:
FULL TILT: www.fulltiltaustin.com
Blu: www.blupartyatx.com
FASHION X: www.fashionxaustin.com
Design Lab: www.designlabaustin.com
Deborah Argyropoulos: www.dmcart.com

Fashion designer never forgets her roots
The Salvadoran-American fashion designer Johana Hernandez talks about how her natural talent and philanthropic spirit led to new, improved schools in rural El Salvador

Full Tilt Delivers High-Octane Style at Brazos Hall

Latino Fashion Week "Sophisticates Luncheon"

Latino Fashion Week and Allstate Purple Purse Foundation

Designer Teresa Valenzuela Basa: Inspired by Life and Born to Design

Penelope Cordoba Making a Comeback at the Mercedes Benz Swim Fashion Week

Creating Couture Fashion From Recycled Fabrics


Spanish Model Agueda Lopez Looks to Spice Things Up in Miami