Full Tilt Delivers High-Octane Style at Brazos Hall
The Full Tilt fashion show has become the not-to-be-missed social event during the annual Formula One United States Grand Prix. This year, attendees were not dissapointed as local and international designers showcased some exceptional designs on the runway at Brazos Hall.
Austin luminaries, international celebrities, and Formula 1 gathered at the event organized by local designer Linda Asaf.
The show was hosted by Telemundo Fashion Correspondent Christian Ramirez and Holly Mills-Gardner. The evening was sponsored by Mumm Champagne, Ferrari, Macintosh Audio, Hublot luxury watches, and Austin's own, Design Lab.
Jose Luis Salon, whose fashion show styling also includes Giorgio Armani, New York Fashion Week, Rodarte, and Phillip Lim among others, provided high fashion hair and makeup for the stunning models.
The show benefited the Make-A-Wish Foundation an organization which grants the wish of every child diagnosed with a life-threatening medical condition.
Full Tilt was followed by an evening of partying and celebrations as Blu + My Yacht Club joined foces in staging the ultimate USGP party.
The only shame is that we will have to wait another year for Full Tilt to return to Austin.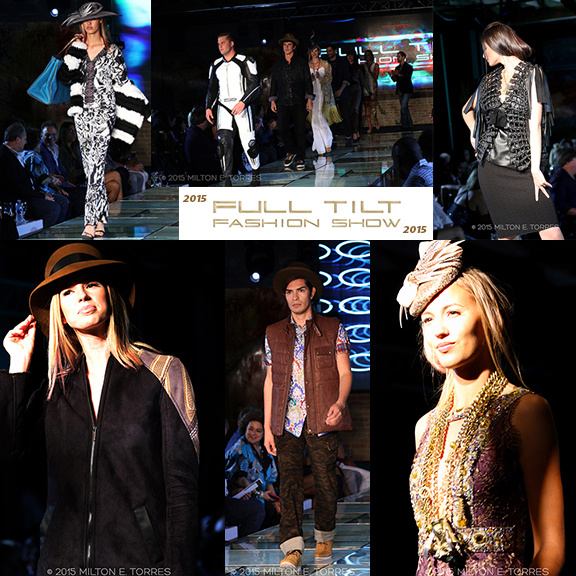 Fashion designer never forgets her roots
The Salvadoran-American fashion designer Johana Hernandez talks about how her natural talent and philanthropic spirit led to new, improved schools in rural El Salvador

FULL TILT Fashion Show Revs Up an Evening of Style in the Fast Lane

Latino Fashion Week "Sophisticates Luncheon"

Latino Fashion Week and Allstate Purple Purse Foundation

Designer Teresa Valenzuela Basa: Inspired by Life and Born to Design

Penelope Cordoba Making a Comeback at the Mercedes Benz Swim Fashion Week

Creating Couture Fashion From Recycled Fabrics


Spanish Model Agueda Lopez Looks to Spice Things Up in Miami