Fashion designer never forgets her roots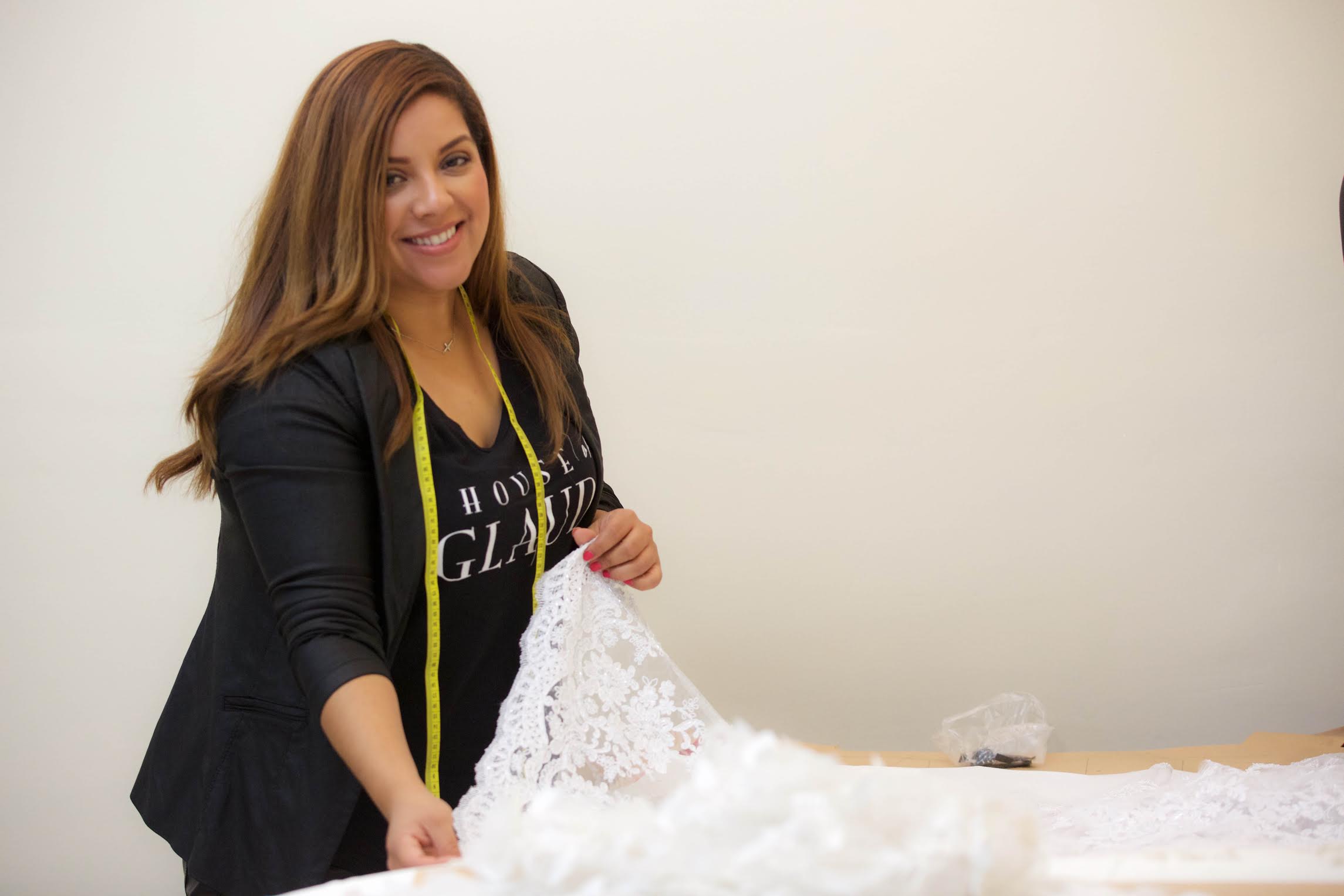 Johana Hernandez, a fashion icon in the making, was put in charge of multi-million dollar projects, eventually opening her own company and founding a temporary nonprofit to raise funds for underserved children in central America before reaching age 30.

Her career as a fashion designer has earned her a respectable reputation among the Latino Hollywood elite.

Raised in the city of Compton, Calif., by immigrant parents who made a living by working in sweatshops, Hernandez never forgot her roots. Glaudi, and Glaudi Bridal lines offer modern cuts and styles meant to flatter curvy figures and the personality and taste of the individual. Her line is named after her mother, Gladis Estela Hernandez, and a portion of her proceeds benefit low-income residents of her parents' native country El Salvador.

"My job is my lifestyle. This is what I'm good at and I feel this comes natural for me," she says.

The only daughter in a family with three children, Hernandez says she didn't have another girl to play dress up with growing up so she looked forward to trips to the flea market. There she would purchase inexpensive clothing that she would mix and match to make unique outfits. She would change multiple times a day until someone complimented her.

Her destiny in fashion was cemented before she was even born when her maternal grandmother, Victoria Ines Leiva, a seamstress and designer, made dresses for her mother. Gladis learned the trade by watching her mother and eventually began making clothes for her neighbors in the rural Salvadoran community of Santa Cruz Loma.

"It came from a need and hobby she loved," Hernandez remarks. "It's a very poor town. From what I know my mom would just make them clothes."
Victoria Ines died from breast cancer and never had a chance to meet her granddaughter.

Hernandez's father, Jose Reynaldo Hernandez, was raised on a ranch and was considerably well off compared to Glaudi who lived in a mud house. Despite their limited financial means, Hernandez said the family was united and instilled the importance of education in Gladis. She decided to follow her love to the United States and marry him.

"They crossed the border on foot," Hernandez says. "They traveled by foot. It was intense."

Once they completed their treacherous journey from El Salvador to California, they began working at sweatshops for leading denim companies such as Calvin Klein, Guess and Gap. Jose Reynaldo would work the night shift delivering newspapers while Gladis sold Avon cosmetics on the side.

Hernandez enjoyed spending time at the factories on the weekends when her parents would let her work on scraps of fabric --- usually front pockets of jeans with imperfect embroidery.

"Growing up in the city of Compton, I didn't know this was a town know for gang violence," she says. "We never became gangsters because we didn't know that world."

She and her youngest brother would sometimes accompany their father on his newspaper routes.

"It was really cool to be around that and it taught us to work really hard and work as a team," Hernandez recalls. "My brothers and I never asked him for anything like gifts or anything because we knew it was expensive."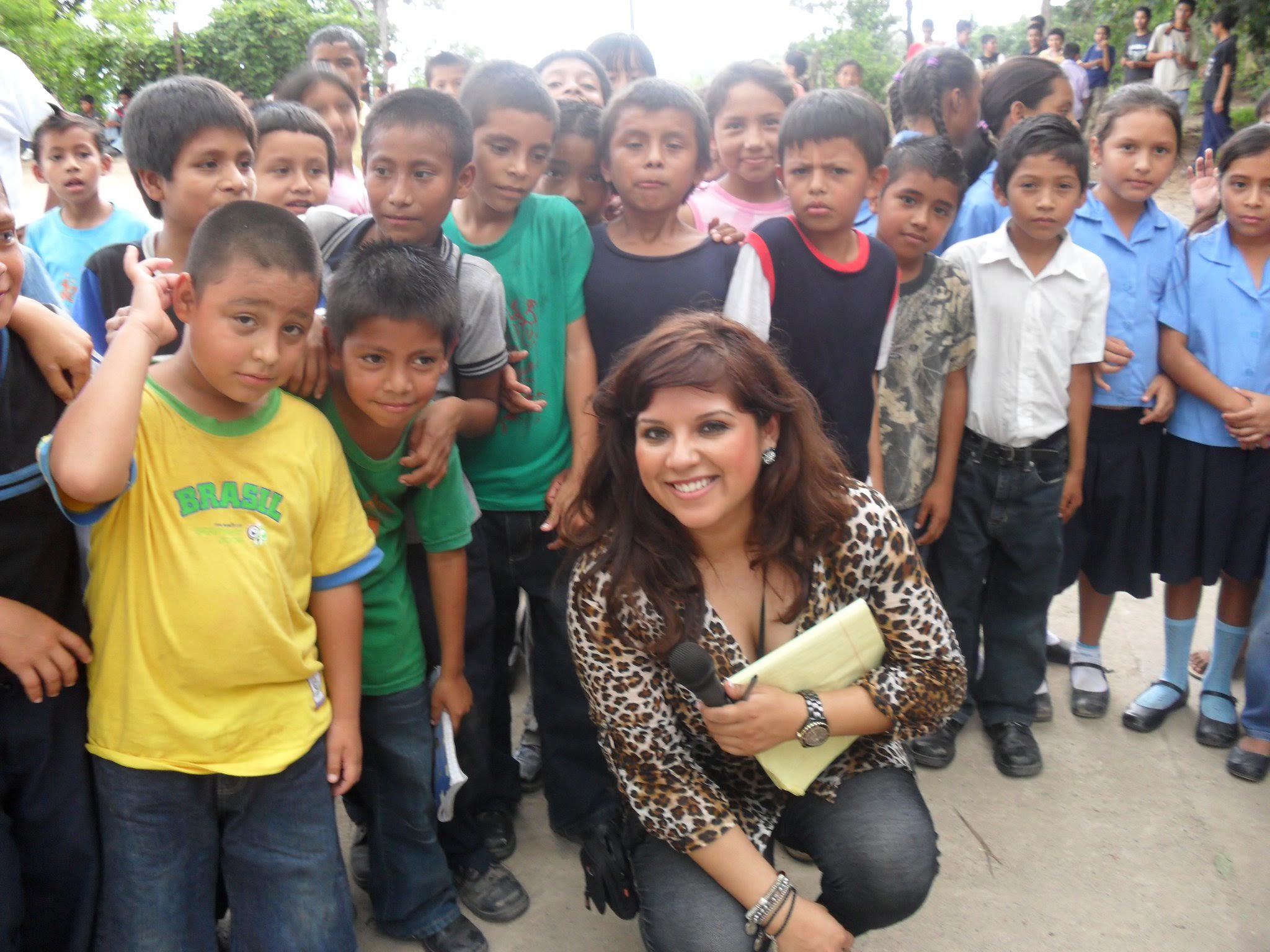 The children received academic honors and there was always food on the table and a roof over their heads.

"We never lacked anything," she says. "We had a really united family. We did the best we could with what we had. I was inspired by all of that."

After high school, Hernandez began studying merchandise product development at Fashion Institute of Design & Merchandising but was pulled away for an opportunity to work as a fashion merchandiser at a fashion business.

"I remember I thought it was an internship because I didn't even ask how much they would pay me or anything," Hernandez recalls. "I was just excited I was going to be a designer."

She was designing clothing within two months and flying to Europe and China for work-related events. Before long, she made the transition to a denim company, eventually landing jobs at Fortune Fashions and Jerry Leigh which do licensing for mass retailers such as Target, Kmart and Kohls, and designer lines for celebrities like Taylor Swift, the Jonas Brothers, RBD and Hannah Montana.

By the time she was 22, Hernandez was recruited as head designer at Seven Jeans where she designed for Bebe and the Melissa McCarthy Collection among others. Two years later, she reconnected with her high school best friend Mariaelena Bravo, who had become a beauty queen and immersed herself in the pageantry world and philanthropy.

Hernandez invited Bravo to a fashion show where they came up with Latinos Con Corazon, a nonprofit meant to celebrate various Latino cultures and help raise funds for underserved communities in Latin America.

"She's very into her family and her culture. She's from Jalisco, Mexico," Hernandez explains. "I'm very into my family and my culture but we're both open to other cultures. We embrace each other's culture and that's why we started Latinos Con Corazon."

The young women selected a different charity to support each time they held an Estilo Con Causa, or Style with a Cause, fashion, music and art event.
"It was so special because usually people from all over the world came to show their support," she recalls. "It was special because we wanted to give back to where our parents came from. When we had the El Salvador (fundraising event) I was designing for Seven Jeans."

Her friends encouraged her to show one of her collections but that was unethical given she did not own the company she made the designs for. She took a leap of faith and decided to launch her own line and the Glaudi Collection was born. She designed clothing for popular Mexican band RBD and pop sensation Paulina Rubio and found the demand so high she left her corporate job to focus on her own product.

"I think the reason Glaudi was so blessed was because I started it to help kids in El Salvador and my family out there," Hernandez says. "It wasn't a business. It was a hobby."

Latinos Con Corazon was dissolved after Bravo started a family but Hernandez built a school in her mother's Salvadoran village using funds from the nonprofit and Glaudi. Nuevo Eden, a small Christian church and school, was built during the 2012-13 school year in her mother's village of Santa Cruz Loma.

Prior to the build out, the school was an exposed structure with a corrugated metal roof and tree branches to secure the roof as well as function as pillars. Today, the school is a sturdy building with a roof, walls, foundation and entrance.

The monies also provided for computers and essential resources at Escuela Rural Mixta de San Ramon, a government-funded school in the middle of the rainforest in San Ramon. Hernandez estimates several thousands was raised for the projects.

She remembers the delight in Salvadoran children's faces the first time they met. They were more fixated on the fact that she was a Salvadoran American who made a successful of herself in the United States, rather than the computers they were gifted.

"They thought, 'If she can do it, I can do it,'" Hernandez says.

She remembers laughing and relaxing with the children, munching on mango verde and charamusca and watching them play soccer.

"I would go to church with them in the middle of the woods," she shares. "The house I stayed in didn't even have windows. The breeze was coming through. I slept in a straw bed and ate tortillas and frijoles under the stars."

The children did not have technology gadgets to keep them preoccupied and instead spent their time interacting with one another and playing outside.
Hernandez returns often, either for fashion-related events, or to visit with the village people. Each time, she comes away more humbled and all the wiser.
"I've grown so much love for my country," she says. "Even though I was born here I do feel it's my country."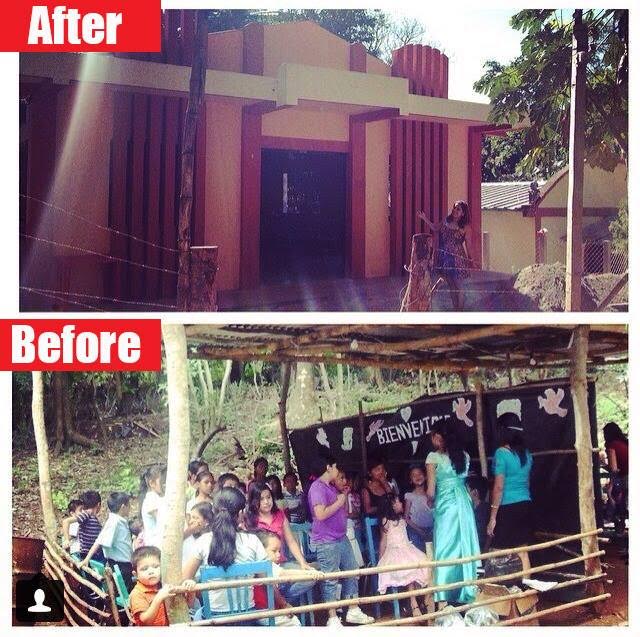 Christine Bolaños is Texas-based freelance writer based in Austin, Texas. The 2016 International Women's Media Foundation reported on women's development and rights in El Salvador. Her work has recently been published in NPR Latino USA, News Deeply, Latina Style Magazine, Cox Media Group and Orphan Outeach. Follow her work at https://www.linkedin.com/in/christinebolanos/ , https://twitter.com/bolanosnews08 or https://christinebolanos.contently.com/

Full Tilt Delivers High-Octane Style at Brazos Hall

FULL TILT Fashion Show Revs Up an Evening of Style in the Fast Lane

Latino Fashion Week "Sophisticates Luncheon"

Latino Fashion Week and Allstate Purple Purse Foundation

Designer Teresa Valenzuela Basa: Inspired by Life and Born to Design

Penelope Cordoba Making a Comeback at the Mercedes Benz Swim Fashion Week

Creating Couture Fashion From Recycled Fabrics


Spanish Model Agueda Lopez Looks to Spice Things Up in Miami