Herradura Tamarindo Margarita
Herradura Tamarindo Margarita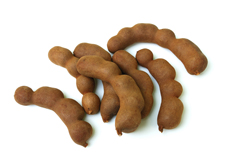 9 oz Tequila Herradura Blanco
1 liter Tamarindo pulp (can be found in retail locations featuring Hispanic or organic products)
4-6 oz simple syrup
Juice of 2 oranges
Juice of 2 limes
Chili powder and salt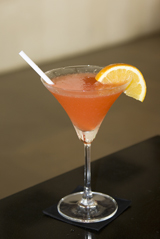 In a container, mix tamarindo pulp, Tequila Herradura Blanco, simple syrup, orange and lime juices. Shake all of these ingredients by hand.
Fill half of a blender pitcher with ice, and complete with the liquid mix just prepared. Blend.
Serve in margarita glasses rimmed with chili powder, salt and garnish with a slice of orange.
Makes 6 cocktails, enjoy!

Soleil Dishes up a Fresh, Flavorful and Diverse Menu Served with a View

This Cinco de Mayo Celebrate with Some Tasty Recipes



Cooking From the Heart: Alma Alcocer-Thomas – El Alma Café & Cantina


Spanish Spaghetti by Mel's Meals

Sweeten Up the Holidays with Sweet Potato Pie

Cooking and Eating Guilt-Free Meals

Delicious Empanada Recipes from Muy Bueno Cookbook!

Take the Tequila Tour at Iron Cactus in North Austin

A Visit to the Four Point 0 Wine Cellars

Mel's Meals Helps Austin Eat Well

Junior Merino's Refreshing Drink Recipes

Polvorones, Capirotadas, and Piggies!

Popular Hispanic of the Month: Tito's Vodka – Living the Handmade Dream

It's All Good for Tom Gilliland Co-owner of Fonda San Miguel

Where's the Beef: A Summer Grilling Fiesta

Z Tequila: A Shot a Day, Just What the Doctor Ordered

The Fabulous Serafina Fabulous Grill

You're never too Young… to Cook Flan

America, A Nation of Tequila Lovers

Chipotle Shrimp Tacos by Executive Chef José Bossuet Martínez


Cantina Beach Trio of Ceviches

Tequila 101: Sombreros Off to Casa Herradura

Garlic Shrimp - Recipe courtesy of Executive Chef Jose Garces