Herradura Tamarindo Margarita
Herradura Tamarindo Margarita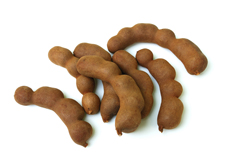 9 oz Tequila Herradura Blanco
1 liter Tamarindo pulp (can be found in retail locations featuring Hispanic or organic products)
4-6 oz simple syrup
Juice of 2 oranges
Juice of 2 limes
Chili powder and salt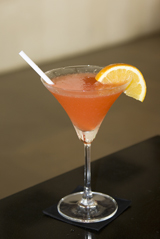 In a container, mix tamarindo pulp, Tequila Herradura Blanco, simple syrup, orange and lime juices. Shake all of these ingredients by hand.
Fill half of a blender pitcher with ice, and complete with the liquid mix just prepared. Blend.
Serve in margarita glasses rimmed with chili powder, salt and garnish with a slice of orange.
Makes 6 cocktails, enjoy!

Delicious Empanada Recipes from Muy Bueno Cookbook!

Feeling at Home with Amelia Morán Ceja of Ceja Vineyards

Vino es Vida with Ramon Sandoval

What Journey Has Your Food Been On

Goya Foods Unveils New State-of-the-Art Distribution Center in Georgia

This Cinco de Mayo Celebrate with Some Tasty Recipes

Honey – Natural Energy for the New School Year!

Cooking From the Heart: Alma Alcocer-Thomas – El Alma Café & Cantina


Spanish Spaghetti by Mel's Meals

Cooking and Eating Guilt-Free Meals

Mel's Meals Helps Austin Eat Well

Polvorones, Capirotadas, and Piggies!

Chipotle Shrimp Tacos by Executive Chef José Bossuet Martínez

Cantina Beach Trio of Ceviches