Z Tequila: A Shot a Day, Just What the Doctor Ordered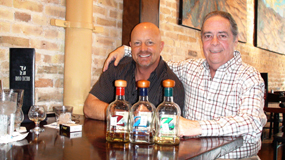 Finding a tequila that is both delicious and healthy is hard to find, especially with the extensive array of tequilas. Yet, I was fortunate enough to find the tequila that has both of these qualities—Z Tequila, Austin's 100 percent agave tequila.
As I walked into downtown Austin's Iron Cactus Mexican Grill & Margarita Bar to meet with the founder of Z Tequila, I was immediately welcomed by the laughter of a trio of men: Jose M. "Pepe" Zevada, founder of Z Tequila, Guy England, partner and vice president of market development and Gary Manley, owner of the Iron Cactus. From the start, I knew this was going to be a unique experience. Pepe, Guy, and Gary share how Z Tequila got started, how it differs from the extensive array of tequilas and why it is healthy.
You've held many important positions in this industry. When did you decide you wanted to have your own brand of tequila?
I really didn't decide; they decided for me. All of my friends, when I told them I wanted to retire, they said, "No, you can't retire. You can't retire Pepe; if you retire you're going to die. You need to get your own tequila. You've been in this business for so long and everybody knows you. You've been all over the world, get your own tequila." And that did it I guess, and I did.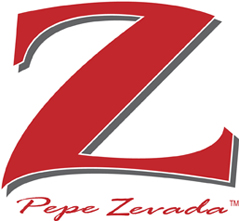 Tell me about Z Tequila. What makes Z Tequila different from the vast array of tequilas in the market?
Obviously, the process is different. We are not an industrial brand. We do it with a lot of care; we're very conscious about how we do it, [and] how we produce it to get the best quality. It is made from 100 percent agave, no additives.
It's a tequila that will never harm you in any way, it will never give you a hangover and I have a lot of witnesses about that (he says with laughter and looks over at Guy and Gary who are laughing as well). It is beautifully done.
Besides that, I think it is important to have a brand personality; that helps a lot. When people identify a brand with somebody, it helps.
Where you ever afraid of going into the market when you decided to have your own tequila, or was it easier because you have been in the industry for so long?
I don't think I was afraid; I was encouraged by the competition to do it. That's why I did [go into the market], but never afraid. No.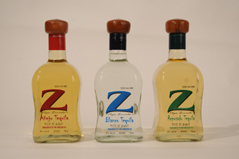 What goes into the making of Z Tequila? Can you explain the difference between the three types of Z Tequila: Blanco, Reposado, and Añejo?
The Silver (Blanco) is the spirit itself. It is how you ferment it. It comes from the plant; the plant has to be very ripe before you can harvest it. We never use immature plants because it would be like using a green orange.
We then cook it in brick ovens and cultivate the yeast from the agave itself for fermentation, and then distil it so we make a very high quality spirit. We filter it to perfection, to the taste of perfect balance between the agave and the wood that comes from Canadian white oak barrels.
Our Reposado is aged nine months. We use white oak from Canada, we don't use bourbon barrels or charred barrels, we use new barrels.
Our Añejo is aged for a year and nine months average. The color is natural from the wood, no additives.

Soleil Dishes up a Fresh, Flavorful and Diverse Menu Served with a View

This Cinco de Mayo Celebrate with Some Tasty Recipes



Cooking From the Heart: Alma Alcocer-Thomas – El Alma Café & Cantina


Spanish Spaghetti by Mel's Meals

Sweeten Up the Holidays with Sweet Potato Pie

Cooking and Eating Guilt-Free Meals

Delicious Empanada Recipes from Muy Bueno Cookbook!

Take the Tequila Tour at Iron Cactus in North Austin

A Visit to the Four Point 0 Wine Cellars

Mel's Meals Helps Austin Eat Well

Junior Merino's Refreshing Drink Recipes

Polvorones, Capirotadas, and Piggies!

Popular Hispanic of the Month: Tito's Vodka – Living the Handmade Dream

It's All Good for Tom Gilliland Co-owner of Fonda San Miguel

Where's the Beef: A Summer Grilling Fiesta

The Fabulous Serafina Fabulous Grill

You're never too Young… to Cook Flan


America, A Nation of Tequila Lovers

Chipotle Shrimp Tacos by Executive Chef José Bossuet Martínez


Cantina Beach Trio of Ceviches

Tequila 101: Sombreros Off to Casa Herradura

Garlic Shrimp - Recipe courtesy of Executive Chef Jose Garces