Mel's Meals Helps Austin Eat Well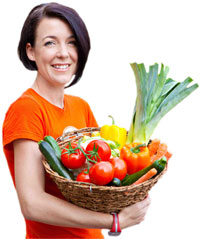 With increasing demand for healthy alternatives to fast food, Austin-based Mel's Meals is proving that they are willing and able to provide Austin area residents with local, creative and tasty options when choosing a meal. After expanding to three locations in April, Mel's Meals is proud to announce their efforts to make access to convenient, portion-controlled and delicious food even easier.
Mel's now offers delivery throughout the Austin and Round Rock areas, broadening their audience and bringing wholesome and nutritious choices directly to doorsteps. No longer do hungry diners have to choose between smart and convenient, as Mel's now readily provides both.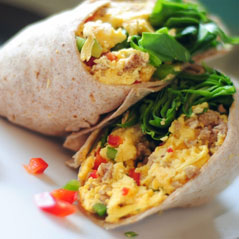 To make healthy decisions still easier, Mel's Meals has relaunched their web presence, making it simple for hungry diners to look through all that Mel's Meals offers and order directly from the menu. Mel's has also added new meal choices to their already expansive menu, constantly refreshing their creations to keep palates from experiencing boredom.
Visit Mel's Meals online at www.melsmealsaustin.com or stop by one of their outlets in Round Rock at 1208 N. IH 35, Suite W, downtown at 706 N. Lamar Blvd or in Lakeway at 2422 RR 620 South, Suite A-114.

Cooking From the Heart: Alma Alcocer-Thomas – El Alma Café & Cantina

This Cinco de Mayo Celebrate with Some Tasty Recipes



Spanish Spaghetti by Mel's Meals

Sweeten Up the Holidays with Sweet Potato Pie

Cooking and Eating Guilt-Free Meals

Delicious Empanada Recipes from Muy Bueno Cookbook!

Take the Tequila Tour at Iron Cactus in North Austin

A Visit to the Four Point 0 Wine Cellars

Junior Merino's Refreshing Drink Recipes

Polvorones, Capirotadas, and Piggies!

Popular Hispanic of the Month: Tito's Vodka – Living the Handmade Dream

It's All Good for Tom Gilliland Co-owner of Fonda San Miguel

Where's the Beef: A Summer Grilling Fiesta

Z Tequila: A Shot a Day, Just What the Doctor Ordered

The Fabulous Serafina Fabulous Grill

You're never too Young… to Cook Flan


America, A Nation of Tequila Lovers

Chipotle Shrimp Tacos by Executive Chef José Bossuet Martínez


Cantina Beach Trio of Ceviches

Tequila 101: Sombreros Off to Casa Herradura

Garlic Shrimp - Recipe courtesy of Executive Chef Jose Garces