Cooking and Eating Guilt-Free Meals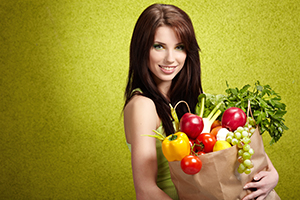 The spring and summer seasons can bring us joy, and sometimes, it can bring us stress. Every year we battle long store lines, worry about cooking and cleaning, budget our grocery-buying, and anticipate visits from the in-laws. Many of us relieve our anxiety by indulging in our mother's homemade cooking, enjoying a few cocktails at the company party, or embracing the cookies in the office break room. We find ourselves feeling guilty throughout the year, and we always rely on a New Year's resolution to get us back on track. With these 4 simple steps you can enjoy guilt free meals.

1. Don't skip meals. "If I skip lunch, then I can eat whatever I want tonight at Linda's dinner party." This is a common myth that many people believe.
Do not make this mistake. Eating throughout the day not only prevents you from overeating, but it speeds your metabolism. Eat three smaller healthy meals and
two snacks a day. Be sure to include your vegetables and fruits. This will keep you from worrying that your waistline will expand after eating two servings of your
best friend's mashed potatoes and gravy.

2. Use a kid's plate. The size of a plate has become larger throughout the years. The eye is typically bigger than the stomach, so make it easier on yourself
by using smaller bowls and plates. Not only does it help you keep track of the amount of servings, but it also helps you gain portion management skills. Besides, there is no harm in going back for more servings.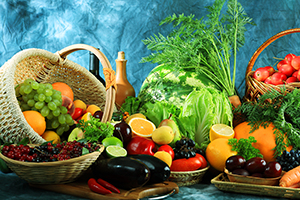 3. Take your time. You are celebrating with family and friends, so what is the hurry? Take your time eating. You will find that you can really enjoy the food and
listen to the cues when you are becoming full. Aim to eat until you are about 80% full. You will not experience the uncomfortable bloating and stomach pain that
happens when you overeat. Plus, you can use that extra 20% for a small serving of dessert.

4. Nutritious and delicious. Food is supposed to be nutritious. Instead of thinking food is the enemy, choose food items that have the highest nutritional value. For example, a plate with turkey, yams, and sweet potatoes can be quite beneficial. Adding whole grains, spices, and herbs can improve your meal in taste and nutritional value. Most importantly, keep your plate colorful- the more colors the better.

Discover your ideal plate at: www.choosemyplate.gov

Delicious Empanada Recipes from Muy Bueno Cookbook!

Feeling at Home with Amelia Morán Ceja of Ceja Vineyards

Vino es Vida with Ramon Sandoval

What Journey Has Your Food Been On

Goya Foods Unveils New State-of-the-Art Distribution Center in Georgia

This Cinco de Mayo Celebrate with Some Tasty Recipes

Honey – Natural Energy for the New School Year!

Cooking From the Heart: Alma Alcocer-Thomas – El Alma Café & Cantina


Spanish Spaghetti by Mel's Meals

Mel's Meals Helps Austin Eat Well

Polvorones, Capirotadas, and Piggies!


Chipotle Shrimp Tacos by Executive Chef José Bossuet Martínez

Cantina Beach Trio of Ceviches