Organic vs Natural

What is the Difference between Organic Foods and All Natural Foods?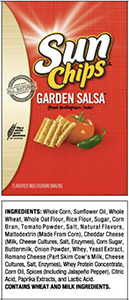 We all hope to live a healthy life, but it is quite a struggle when food manufacturers make it difficult to understand what is actually in their food products. Current popular diets appear in big bold letters on food labels, such as gluten free and all natural. However, I cannot help but realize there is some false advertising occurring in our local grocery stores. For example, SunChips claim to have all natural ingredients, but what about the ingredients listed seem natural to you? Should I assume all natural is basically meaningless? Should I only rely on organic products? To answer all these questions, I have conducted research to make it easier for you and I during our next visit to the grocery store.
What is Organic?
Organic means the food, produce, or ingredients are grown without pesticides, genetically modified organisms (GMOs), radiation, antibiotics, or growth hormones. Organic foods must abide by strict guidelines under the Organic Food Products Act, as designated by the United States Department of Agriculture (USDA). The USDA must inspect and certify all farmers, restaurants, and supermarkets that claim to be organic. The USDA has 3 categories of labeling food products within the title "organic." If the item is made with 100% organic ingredients, it will say "100% organic." If it is made with 95% organic ingredients, it will simply be labeled "Organic." If it is made with at least 70% organic ingredients (and the remaining 30% ingredients are not GMOs) then it will have the label "Made with Organic Ingredients." If less than 70% of the ingredients are organic, each one can be labeled on the side ingredient label on the package, but the product cannot claim to be "organic" on the front of the package. For more information, you can visit www.organic.org.
What does Natural Food mean?
Unfortunately, there is no legal definition for "natural foods." Nevertheless, being an all natural food item suggests that it is minimally processed or minimally altered by chemicals. This is not regulated by the USDA though, and there are few guidelines to be followed. However, The International Association of Natural Products Producers (IANPP) is currently trying to formulate these guidelines and put them in place. Until then, it is very important to read all ingredients on food products to ensure their all natural claim is legitimate.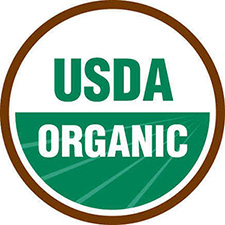 Where can I find these items?
We are encouraged to eat fresh food products, because they are digested and metabolized easier and overall better for us. You should be weary of food items with a long shelf life, ingredients that remind you of chemistry class, and an ingredient list that is about the same length as your pinky. You can simply avoid these items, because they are all located in the middle of the grocery store. If you shop on the outskirts of the grocery store you will find organic, all natural, and the freshest food items. I understand how frustrating it is to purchase perishable foods—not only because they must be eaten immediately, but also because of the high prices. However, when you buy either organic or all natural foods, one thing is clear, you are limiting your exposure to chemical residue, pesticides, and other additives that are simply not meant for human consumption. As a result, your frustration towards perishable food products may be mitigated when you see an improvement in your overall well-being.

Delicious Empanada Recipes from Muy Bueno Cookbook!

Feeling at Home with Amelia Morán Ceja of Ceja Vineyards

Vino es Vida with Ramon Sandoval

What Journey Has Your Food Been On

Goya Foods Unveils New State-of-the-Art Distribution Center in Georgia

This Cinco de Mayo Celebrate with Some Tasty Recipes

Honey – Natural Energy for the New School Year!

Cooking From the Heart: Alma Alcocer-Thomas – El Alma Café & Cantina

Spanish Spaghetti by Mel's Meals

Cooking and Eating Guilt-Free Meals

Mel's Meals Helps Austin Eat Well

Polvorones, Capirotadas, and Piggies!


Chipotle Shrimp Tacos by Executive Chef José Bossuet Martínez

Cantina Beach Trio of Ceviches