Honey – Natural Energy for the New School Year!
Sweeten Your Back-to-School Shopping List with Pure Golden Energy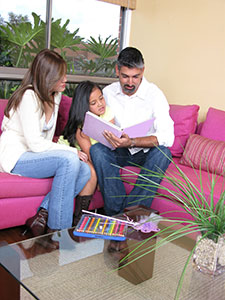 Summer is coming to an end and a new school year is just around the corner. While the summer season is all about relaxing on family vacations with the kids, the weeks leading up to its end are all but calm. Frantically getting ready for back-to-school buying school supplies, shopping for new school clothes and brushing up on last year's lessons so that the little ones are ready to go on the first day. Well, now that the hard part is almost done and out of the way, it's time to get them energized and ready to start learning again! Fitness and wellness expert Bárbara Trujillo Gómez and the National Honey Board (NHB) invite you to try out a new honeylicious menu that will give your kids the all-natural energy they need to get back into school mode – and even inspire them to help out with the prep!
We all remember our favorite lunchtime items from when we were kids, but nothing ever beat the special lunch mom or dad would pack us. Their goal was to pack something that would both satisfy us, but would also be light enough to keep us from needing a nap after lunch. Using this as inspiration, Bárbara has come up with seven energy-packed honey recipes that emphasize simplicity and taste. The menu combines honey with vegetables and fruits in fun, creative ways, like in the Cucumber Turkey Stackers with Avocado, and also celebrates Latin favorites like in the Chicken Ropa Vieja Bread Cups.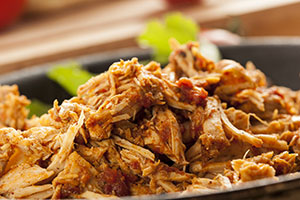 "Like a lot of parents, I have a very busy schedule, so for me it's important to make sure that my kids' lunches and snacks are easy to put together without sacrificing quality; that's why I use honey in all of my favorite (and their favorite!) recipes to give them a boost of natural energy," says Bárbara. "Honey's versatility lets me use it in so many different meal options for them, and I'm comforted by knowing that I'm packing them something special that will help them stay energized and focused at school," she adds. And with recipes that can be put together in less than 10 minutes, like the Ham & Cheese Lettuce Roll Ups with Honey Mustard Sauce, this menu will become a go-to list that will keep both you and your kids smiling all school-year long.
Make mealtime the time to re-energize by putting together these tasty and kid-friendly honey recipes. Visit www.mielpura.org for all the back-to-school options and try a recipe out today with your kids; once they see how easy it is, preparing lunch for the next day will become a new bonding activity for the whole family! We also have some fun how-to videos, led by Bárbara and her son Max, which you can use as guides in the kitchen.
For the latest on all things honey, give Miel Pura on Facebook a "Like" by going to facebook.com/pages/Miel-Pura, or simply linking through the www.mielpura.org homepage.
Ham & Cheese Lettuce Roll Ups with Honey Mustard Sauce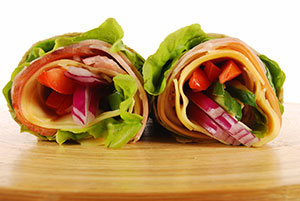 Makes 4 rolls
Ingredients:
1 tbsp honey
4 slices of ham, cold cut
4 slices of cheddar cheese
4 romaine lettuce leaves
¼ cup light mayonnaise
1 tbsp golden mustard
¼ tbsp of lemon juice
¼ cup finely chopped chives
Preparation:
Lay one lettuce leaf flat and place one slice of ham and one slice of cheese on top. Roll up tightly and repeat process for remaining lettuce, ham and cheese. Place all roll ups on a dish. Next, in a small bowl whisk the honey, mayonnaise, mustard, lemon juice and chives. Pour into small side bowl. Dip each roll up and enjoy!
No-Bake Chocolate Brownies
Makes 16 brownies
Ingredients:
½ cup honey
¼ cup coconut oil
¼ cup almond butter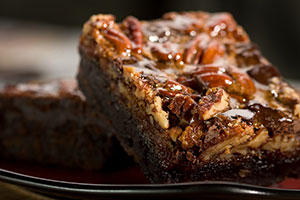 ¼ tsp sea salt
1 tsp vanilla extract
1 tsp ground cinnamon
½ cup chopped almonds
½ cup chopped walnuts
½ cup semi-sweet chocolate chips
¼ cup sunflower seeds
¼ cup dried cranberries
1 cup rolled oats
1 tbsp butter
Preparation:
In a medium-sized saucepan, heat honey, coconut oil, almond butter, sea salt, vanilla and cinnamon over low heat. Next, in a large bowl combine chopped almonds, chopped walnuts, semi-sweet chocolate chips, sunflower seeds, dried cranberries and rolled oats. Add the honey mixture from the saucepan into the bowl and mix. Using your hands or a spatula, grease an 8" x 8" pan with the butter. Press the brownie mixture into the pan and refrigerate until hardened. Cut into 16 bars and serve. More recipes on the next page.

Delicious Empanada Recipes from Muy Bueno Cookbook!

Feeling at Home with Amelia Morán Ceja of Ceja Vineyards

Vino es Vida with Ramon Sandoval

What Journey Has Your Food Been On

Goya Foods Unveils New State-of-the-Art Distribution Center in Georgia

This Cinco de Mayo Celebrate with Some Tasty Recipes

Cooking From the Heart: Alma Alcocer-Thomas – El Alma Café & Cantina


Spanish Spaghetti by Mel's Meals

Cooking and Eating Guilt-Free Meals

Mel's Meals Helps Austin Eat Well

Polvorones, Capirotadas, and Piggies!


Chipotle Shrimp Tacos by Executive Chef José Bossuet Martínez

Cantina Beach Trio of Ceviches