What Journey Has Your Food Been On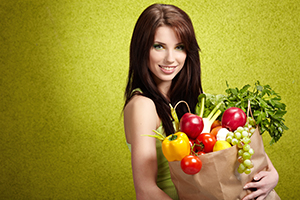 According to national examination surveys, Hispanics are almost twice as likely as non-Hispanic whites to be diagnosed with diabetes. So with multiple health conditions like high blood pressure and diabetes contributed to poor diets, we need to stop falling for ad campaigns that super-size your meal ...and your waist. Instead start thinking about the freshness and quality of our food, remember lower price typically means lower quality.
Read this article By Joseph Szala for AdAge:
Brands That Don't Adapt to New Consumer Demands Could Suffer

Delicious Empanada Recipes from Muy Bueno Cookbook!

Feeling at Home with Amelia Morán Ceja of Ceja Vineyards

Vino es Vida with Ramon Sandoval

Goya Foods Unveils New State-of-the-Art Distribution Center in Georgia

This Cinco de Mayo Celebrate with Some Tasty Recipes

Honey – Natural Energy for the New School Year!

Cooking From the Heart: Alma Alcocer-Thomas – El Alma Café & Cantina


Spanish Spaghetti by Mel's Meals

Cooking and Eating Guilt-Free Meals

Mel's Meals Helps Austin Eat Well

Polvorones, Capirotadas, and Piggies!


Chipotle Shrimp Tacos by Executive Chef José Bossuet Martínez

Cantina Beach Trio of Ceviches