Goya Foods Unveils New State-of-the-Art Distribution Center in Georgia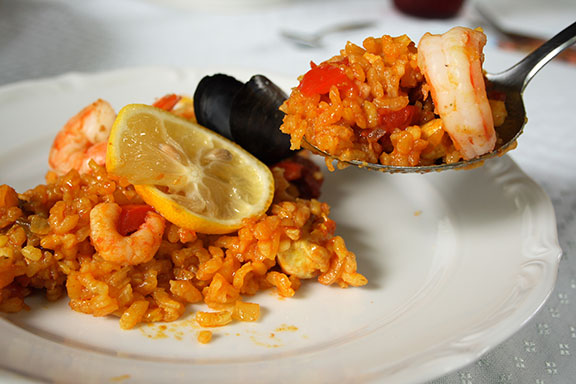 Goya Foods, America's largest Hispanic-owned food company, will open a new state-of-the-art distribution center in Georgia to aid with the expansion of their business in the southeast region. Located at 4005 Haworth Parkway, McDonough, GA., the facility will be officially inaugurated with a ribbon-cutting ceremony on Wednesday, September 17 between 10:30 a.m. and 2:00 p.m. Mayor Billy Copeland of the City of McDonough will be present for the ceremony.
The new Goya Foods facility is expected to spur economic growth and job creation for the region. The custom designed, energy-efficient facility will be the main distribution center for the entire state of Georgia, along with parts of South Carolina, Alabama, and Tennessee. The facility spans over 150,000 square feet, and the space allows for future expansion of an additional 50,000 square feet. In conjunction with the inauguration of the center, Goya Foods will also present a 1,000 lb. food donation to St. Vincent de Paul Food Pantry as part of their ongoing commitment to the communities they serve.
"We are so happy and excited to open the doors of our new distribution center and mark this important milestone in our company's history," said Frank Unanue, president of Goya Foods of Florida. "This new facility allows us to reach sectors of the Southeast region, which will help Goya reach a larger base of consumers and provide a greater variety of Goya products."
ABOUT GOYA: Founded in 1936, Goya Foods, Inc. is America's largest Hispanic-owned food company, and has established itself as the leader in Latin American food and condiments. Goya manufactures packages and distributes over 2,000 high-quality food products from the Caribbean, Mexico, Central and South America. For more information on Goya Foods, please visit www.goya.com.

Delicious Empanada Recipes from Muy Bueno Cookbook!

Feeling at Home with Amelia Morán Ceja of Ceja Vineyards

Vino es Vida with Ramon Sandoval

What Journey Has Your Food Been On

This Cinco de Mayo Celebrate with Some Tasty Recipes

Honey – Natural Energy for the New School Year!

Cooking From the Heart: Alma Alcocer-Thomas – El Alma Café & Cantina


Spanish Spaghetti by Mel's Meals

Cooking and Eating Guilt-Free Meals

Mel's Meals Helps Austin Eat Well

Polvorones, Capirotadas, and Piggies!


Chipotle Shrimp Tacos by Executive Chef José Bossuet Martínez

Cantina Beach Trio of Ceviches