Tequila 101: Sombreros Off to Casa Herradura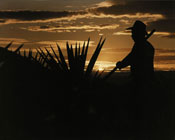 Popular Hispanics visits Amatitan, the Herradura Distillery and San Jose del Refugio, house for Tequila Herradura and el Jimador:
Upon finding out that Popular Hispanics was invited by Herradura Tequila to come to Guadalajara and tour their tequila distillery, I could not help but think of my past experiences and memories (or lack thereof) with tequila. Just about every able adult has a good tequila story, the best way to describe mine was one tequila, two tequila, three tequila, floor; thoughts of me holding up a trash can in case it fell, still rings true in my head even if was twenty years ago.
First of all, I didn't know what to expect on this journey. I have never been to Guadalajara or a tequila hacienda (farm), so my visit to the Herradura Distillery was going to be a great education.
The name Herradura means "horseshoe" in Spanish, and is considered a symbol of good luck. Casa Herradura was founded in 1870 and is one of the most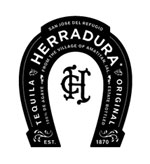 respected and oldest tequila producers in the industry. When you enter Casa Herradura it is like going back in time. The ranch house known as the Hacienda San Jose del Refugio, which dates back to almost 140 years ago, is open to the general public for daily tours.
As for the hospitality that Casa Herradura has showed us--it was second to none. We stayed at the wonderful NH Guadalajara Collection Hotel, a beautiful contemporary hotel that was built three months ago. We had enough time to settle in and then on to the Santo Coyote restaurant where we all shared a wonderful dinner with our two hosts David Page, Public Relations Manager for Herradura, and Ruben Aceves Vidrio the Ambassador and Director of International Brand Development.
It was at this dinner event that the schooling of tequila began.

Soleil Dishes up a Fresh, Flavorful and Diverse Menu Served with a View

This Cinco de Mayo Celebrate with Some Tasty Recipes



Cooking From the Heart: Alma Alcocer-Thomas – El Alma Café & Cantina


Spanish Spaghetti by Mel's Meals

Sweeten Up the Holidays with Sweet Potato Pie

Cooking and Eating Guilt-Free Meals

Delicious Empanada Recipes from Muy Bueno Cookbook!

Take the Tequila Tour at Iron Cactus in North Austin

A Visit to the Four Point 0 Wine Cellars

Mel's Meals Helps Austin Eat Well

Junior Merino's Refreshing Drink Recipes

Polvorones, Capirotadas, and Piggies!

Popular Hispanic of the Month: Tito's Vodka – Living the Handmade Dream

It's All Good for Tom Gilliland Co-owner of Fonda San Miguel

Where's the Beef: A Summer Grilling Fiesta

Z Tequila: A Shot a Day, Just What the Doctor Ordered

The Fabulous Serafina Fabulous Grill

You're never too Young… to Cook Flan


America, A Nation of Tequila Lovers

Chipotle Shrimp Tacos by Executive Chef José Bossuet Martínez


Cantina Beach Trio of Ceviches

Garlic Shrimp - Recipe courtesy of Executive Chef Jose Garces