Et Tu Bi-STEM?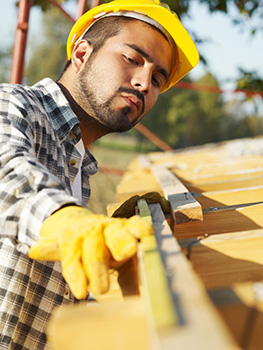 A globalized world as concept and reality seems passé' by now. Tap into any news media, and references to this phenomenon pop out. They are manifested in most of the domains of industry and commerce, whether we highlight the fields of engineering, medicine, technology, manufacturing, or marketing. What isn't yet so globalized is the American workforce. And that's what I'd like to talk about.
Hispanics, especially native-born Hispanics, whether 2nd or 4th generation Americans, represent an ever increasing proportion of the American workforce. Most of our multi-generations are native English speakers and a good number of us are bilingual in English and in Spanish. Some are also biliterate. But being bilingual in social settings does not necessarily mean that we can easily manage the demands of professional engagements in Spanish. It's difficult enough to master the demands of workforce behaviors in English! The net result is an increasing tension between the acquisition of 21st Century skills and talents in English and the proficient use of those skills and talents in Spanish as well. In short, we face an ability rather than a skills gap.
Consider China's formidable presence in most of the manufacturing domains, from single bolts to solar panels to mainframes. But, also consider the ever-changing dynamics of costs, quality of end products, and factory-to-store time spans. In short, what was economical to build in China is now equally so and sometimes even cheaper to manufacture in Mexico or Brazil or Argentina. Thus, corporations like Caterpillar, Ford, IBM, and similar others are either ramping up production systems in the Americas or re-locating from their US or foreign bases.
The changes in products dynamics have a direct impact on workforce dynamics. Here is where Hispanic Americans come in. If you are entering the workforce soon or are already in it, seriously consider adding Spanish literacy dimensions to your professional profile of personal and professional skills. Enroll in and demand STEM (Science, Technology, Engineering and Math) programs that are conducted in English and in Spanish. Find your way to break the cielo de vidrio!
Gil Narro Garcia is a native South Texan who grew up in a bilingual/biliterate middle class household. gilnarrogarcia@comcast.net
STEM website: http://www.ed.gov/stem

Salvadoran American Author Give Voice to the Voiceless

Spotlight on anti-bullying advocate Lizzie Velasquez

Mobile Market Changes How Things Work in Mexico

C2; Disrupting Commerce, Bolstering Creativity

21st Century Literacy Skills: It's Fundamental!

Dropping Out…A National Dilemma


Facebook Advertising Coming From a Business Near You

Apple Unveils Apple Watch—Apple's Most Personal Device Ever

Hispanics Leading La Vida Wired

Expectations high for next Xbox

Original Popular Hispanics T-Shirt

Google working on a media player

Austin Outdoor Design: Where Design Meets Character


Bag It: New Film Shows the Dangers of Plastic to the Earth and Our Bodies

Should you Consider Tax Swaps in your Investment Portfolio?