Dropping Out…A National Dilemma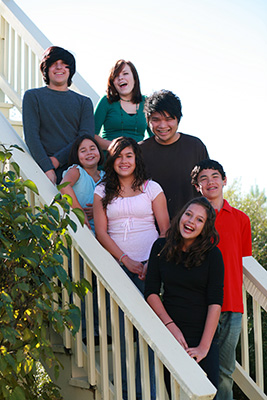 For many children and young adults, school is not a catalyst of euphoria. The mere structure of school schedules, of classroom deportment behaviors, and of learning the keys to deciphering and performing academic tasks successfully places significant pressures on many students. When you add tensions, hardships, and minimally stable home supports to the equation it's a wonder that more students don't drop out.
The truth is that there is not one factor that can lead to or predict whether a student will check out. Even for the best-prepared, middle class student, the interplay of multiple factors can lead to the same decision as that for a struggling student.
Take, for example, the current focus the growing number of students who are homeless. Their day is spent trying to cope with the academic demands of the classroom, the social demands of peer groups, and not knowing where, at the end of their school day, they might sleep, eat dinner, and get a clean outfit to wear the next day. In short, for many students, life is a very fragile and complex existence.
But being homeless is clearly not the result of an isolated factor. For example, parents lose their jobs or work multiple minimum wage jobs or are single parents. What is evident is that being homeless adds untold pressures to many students to stay in school. "Homelessness" then can be the result of a range of interactive factors that might be foreground one day and background the next. And, most of factors are beyond the control of the student.
What's a school system and its teachers and managers to do when the persistence and nature of the factors that threaten the strengths and perseverance of students to remain in school are equally confounding to school personnel? But, therein is the necessary insight. When "systems" acknowledge that they are an integral and inextricable part of the diverse contexts in which "students" live, systems can be responsive and responsible. Simply, systems have infinitely more resources than most students.
What is your school system doing to ensure that all students stay in school and are successful academically? What else might your schools be doing? In a future column, we'll address your ideas and successes.

Salvadoran American Author Give Voice to the Voiceless

Spotlight on anti-bullying advocate Lizzie Velasquez

Mobile Market Changes How Things Work in Mexico

C2; Disrupting Commerce, Bolstering Creativity

21st Century Literacy Skills: It's Fundamental!


Facebook Advertising Coming From a Business Near You

Apple Unveils Apple Watch—Apple's Most Personal Device Ever


Hispanics Leading La Vida Wired

Expectations high for next Xbox

Original Popular Hispanics T-Shirt

Google working on a media player

Austin Outdoor Design: Where Design Meets Character


Bag It: New Film Shows the Dangers of Plastic to the Earth and Our Bodies

Should you Consider Tax Swaps in your Investment Portfolio?