2014 Latin GRAMMY® Street Parties Announce Artist Lineup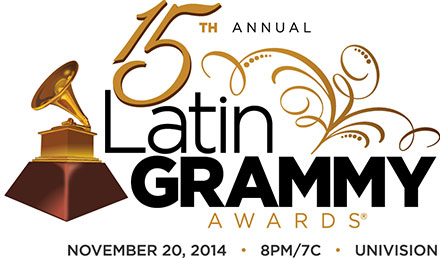 CONJUNTO PRIMAVERA, J ALVAREZ, J BALVIN, LOS RIELEROS DEL NORTE, LOS TUCANES DE TIJUANA, NOEL TORRES AND VOZ DE MANDO ADDED TO THIS YEAR'S HOTTEST LATIN MUSIC SERIES
The Latin Recording Academy®, Eventus and Univision Kick off National Music Festival Series Presented by 7UP® and McDonald's® With Official Sponsors Wal-Mart®, Cricket Wireless® and Kellogg's®
The Latin Recording Academy®, Eventus and Univision announced that Conjunto Primavera, J alvarez, J Balvin, Los Rieleros del Norte, Los Tucanes de Tijuana, Noel Torres, and Voz de Mando will headline the 2014 Latin GRAMMY® Street Parties. Marking its 12th consecutive year of success, the five-stop cross-country series will precede the live broadcast of the most anticipated Latin awards show, the 15th Annual Latin GRAMMY Awards®. Beginning Sunday, Oct. 5, in Chicago with stops in Dallas, Los Angeles, and Phoenix, and finishing in Miami on Sunday Nov. 9, music fans will experience in their own backyards the excitement of the Latin GRAMMYs and celebrate another year of amazing music.
"Every year we strive to showcase established and emerging artists and provide them the platform to interact with fans across the country, and this year is no exception as we continue to create an energetic family-oriented and fun-filled celebration," said Gabriel Abaroa Jr., President/CEO of The Latin Recording Academy. "We thank Latin music fans and the community for their contributions in making this series as successful as it has been, and we look forward to another extraordinary year."
"Over the past 12 years we have brought the hottest music acts in the industry close to their audience. The key to the success of the Latin GRAMMY Street Parties has been connecting eager consumers and community-minded sponsors through a unique and entertaining platform of music and family activities," said Nelson Albareda, President of Eventus. "This year promises to be no different."
"We are very much looking forward to bringing the excitement of the Latin GRAMMYs to our local communities and continuing to build momentum for one of the most important nights in Latin music," said Alberto Ciurana, president for Programming and Content, Univision Communications, Inc.
The free high-energy music festival paves the way to the annual Latin GRAMMY Awards, the most prestigious award in Latin music, and brings its excitement up close and personal to fans across the country. This year's telecast will be broadcast live from the MGM Grand Garden Arena in Las Vegas on Thursday, Nov. 20, from 8–11 p.m. ET/PT (7 p.m. Central) on Univision. In addition to its U.S. broadcast, the Latin GRAMMY Awards will be broadcast in more than 100 countries worldwide.

Comedian Paul Rodriguez on "Mario Lopez One-on-One

Michael Peña on Mario Lopez One-on-One

A WALK AMONG THE TOMBSTONES - In theaters September 19, 2014

Nat Geo Mundo Presents "La Ciencia De Lo Absurdo"

The influence of Latin music in the US


Classical and Flamenco Guitar & Austin

Mexican American Experience returns with Grammy-winning acts

The Bobby Sanabria Grammy-nominated "Multiverse" Big Band At Americas Society: A Review

Meet Flamenco Dancer and Teacher, Pilar Andújar

Becky G Partners with Vevo to Premiere the Music Video for "Becky From The Block"

Patricia on Patricia: An Interview with actress, Patricia Rae