The 2014 Latinos de Hoy Awards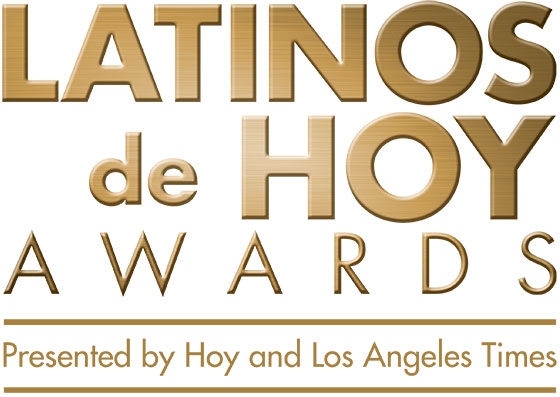 OSCAR DE LA HOYA, SHEILA E, EUGENIO DERBEZ, ANGELICA MARIA, LA SANTA CECILIA AND JOSE HERNANDEZ OF SOL DE MEXICO ARE AMONG HONOREES AT LATINOS DE HOY AWARDS
Entertainment Tonight's Rocsi Diaz to Host Ceremony
Hoy Los Angeles today announced the 2014 Latinos de Hoy Awards will be held on Saturday, October 11, 7:00-9:00 pm at the Los Angeles Times' Chandler Auditorium. Honorees will include boxing legend Oscar De La Hoya, Grammy Award nominated singer, drummer and producer Sheila E., telenovela and music icon Angélica Maria, filmmaker and actor Eugenio Derbez, acclaimed music group La Santa Cecilia, Jose Hernandez of Mariachi Sol De Mexico, Flamin' Hot Cheetos Creator Richard Montañez, Push4Reform co-founder Justino Mora and the Robotics Team of Carl Hayden High School. The star-studded event marks the culmination of National Hispanic Heritage Month.
The Latinos de Hoy Awards were launched in 2013, furthering Hoy's editorial mission to provide engaging news and information that supports community involvement and connection to Spanish-language cultures. The event pays tribute to Latino influencers in both English and Spanish cultures and is a true celebration of bicultural accomplishments, including those of celebrity icons and unsung everyday heroes. The honorees have not only helped shape the Los Angeles community, but their lives serve as beacons of inspiration for people worldwide.
"We are proud to continue to recognize important Hispanic leaders in the worlds of entertainment, sports, culture, education and the arts through Latinos de Hoy," said Roaldo Moran, Publisher and General Manager, Hoy Los Angeles. "We will recognize great, inspiring stories in our community in a fashion fitting to culminate National Hispanic Heritage Month." Read more on the next page.

New Theatre Presents: The Cuban Spring

Oscar de la Hoya on "Mario Lopez One-on-One"

2014 Latin GRAMMY® Street Parties Announce Artist Lineup

DRACULA UNTOLD – Screening giveaway opportunity

Comedian Paul Rodriguez on "Mario Lopez One-on-One

THE "IHEARTRADIO FIESTA LATINA"

Michael Peña on Mario Lopez One-on-One

A WALK AMONG THE TOMBSTONES - In theaters September 19, 2014

Nat Geo Mundo Presents "La Ciencia De Lo Absurdo"

The influence of Latin music in the US


Classical and Flamenco Guitar & Austin

Mexican American Experience returns with Grammy-winning acts

The Bobby Sanabria Grammy-nominated "Multiverse" Big Band At Americas Society: A Review

Meet Flamenco Dancer and Teacher, Pilar Andújar

Becky G Partners with Vevo to Premiere the Music Video for "Becky From The Block"

Patricia on Patricia: An Interview with actress, Patricia Rae