Patricia on Patricia: An Interview with actress, Patricia Rae
Colombia has long been known for its addicting sexy exports such as Shakira and Modern Family's Sofia Vergara, but now there's another hot Latin flavor spicing things up to the mix. Without further ado, we're introducing another one of Colombia's finest:Patricia Rae.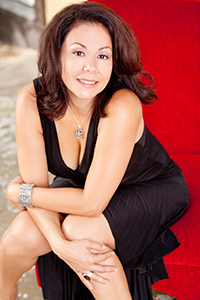 Known for her memorable supporting role in the Oscar nominated HBO feature film "Maria Full of Grace", which earned her an Imagen Award nomination, Patricia Rae stars in the upcoming Lionsgate feature film "The Big Wedding", written and directed by Justin Zackham.
Rae shares the screen with an impressive ensemble cast including Robert De Niro, Diane Keaton, Susan Sarandon, Katherine Heigl, Topher Grace, Robin Williams and Amanda Seyfried, to name a few. These Hollywood big guns go out of their way to conspire an intricate master plot: to lie to "Madonna" played Patricia Rae.
In a nutshell, that is the premise of "The Big Wedding", with Rae in a pivotal, meaty role, whose character gives the entire story its main conflict and principal plot twist.
Rae's dedication proves that acting is most importantly an art, beyond just being a business. With a prolific resume, this diverse actress has graced the big screen in feature films such as "Swimfan", "Nightstalker" and "Detachment".
On the small screen, she has appeared on several hit televisionseries' including, "Blue Bloods" with Donnie Whalberg and Jennifer Esposito, a recurring role on "Chuck" playing the infamous Bolonia, "The Mentalist", "The Closer", "Life" and "The Chicago Code". She's currently penning her memoir on acting entitled "How to Make It In The Middle".
In an industry based on fabricated reality and pretense, Patricia Rae is the real deal. Working consistently for over two decades, knocking down doors, changing perceptions, and humanizing stereotypes. If there's one actor who has definitely paid her dues, Rae, hands-down, takes the cake.
Popular Hispanics sat down with the spitfire actress to cover her career, her meaty role in "The Big Wedding", and her upcoming projects. But in a rather unconventional departure from the traditional interview style, we decided to let Patricia's alter ego, Patty Rae, conduct the interview and come up with questions she wished media would ask her.
Here's Patty Rae on Patricia Rae:
Patty Rae: How has being Latina influenced your career?
Latino is in. Every new show has a Latino character these days...We need to support our community by going to see the work that is being done by Latinos. Money talks. See the films. Support the plays. That's how our culture is going to make a difference on the artistic landscape in this country. We have to paint it ourselves!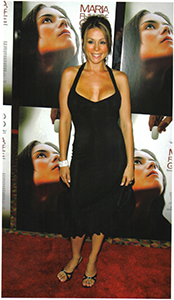 Patty Rae: What's the importance of staying fit?
People don't realize the camera adds ten pounds. I love to eat. I love to drink. It's a sacrifice to stay camera ready. When I prepare for a role, I start running, cross training, and cutting back. I am shooting scenes with Maria Bello next week on "Touch". I can't look fat next to her!
Patty Rae: How do you "prepare" for a role?
By the time I book the job I have done the bulk of it… I start by creating a background, family life, education level, beliefs… etc. All those things inform how the character speaks, thinks, and reacts. I learn the lines after I have answered all the character questions. When I walk into the audition, I am ready to shoot the scene.
Patty Rae: How will doing a film like "The Big wedding" help your career?
Every pilot season I hear the same thing… they are looking for a "name". I've been doing this for a long time… most industry people have seen my work at this point. But I am still not considered a name. This film will make me a name. (I hope!)
Patty Rae: Do you ever feel intimidated working with big names like Robert DeNiro, Diane Keaton, Williams, Heigl?
Preparation is the best cure for nerves. I am never nervous-- when I am fully prepared. Jennifer Beals called me "the giving tree". That was generous of her. And Diane Keaton told my daughter Sage, that I was very funny in "The Big Wedding". Actors are actors. No matter how big you are, we are susceptible to fear...

"Ardor" Ignites Social Themes on a Global Scale

Claudio Miranda Takes Viewers to "Tomorrowland"

Patricia Vonne Captures Her Latina Heritage with New Album "Viva Bandolera"

Interview with Everardo Gout, director of Days of Grace

Austin-based tribute band honors Selena's memory

Uruguayan artist Max Capote will captivate SXSW audience

New Theatre Presents: The Cuban Spring

Oscar de la Hoya on "Mario Lopez One-on-One"

Comedian Paul Rodriguez on "Mario Lopez One-on-One

Michael Peña on Mario Lopez One-on-One

Classical and Flamenco Guitar & Austin

Mexican American Experience returns with Grammy-winning acts

The Bobby Sanabria Grammy-nominated "Multiverse" Big Band At Americas Society: A Review

Meet Flamenco Dancer and Teacher, Pilar Andújar

Becky G Partners with Vevo to Premiere the Music Video for "Becky From The Block"