Patricia on Patricia: An Interview with actress, Patricia Rae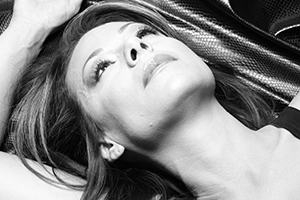 Patty Rae: What's your best attribute?
My heart. I am very compassionate. Which makes me a good actor
Patty Rae: What's your biggest flaw?
My mouth. I once told the director of the movie I was shooting, that the scene was written badly... He turned out to be the ghostwriter. Oops.
Patty Rae: What directors would you like to work with? And types of roles would you like to do next?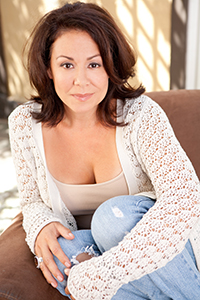 I am dying to work with Pedro Almodovar, Martin Scorcese, Christopher Nolan. I would love to do a period piece. I am ready to get into a corset. Or be an action hero. Give me a weapon I say!
Patty Rae: Who do you admire in the industry?
Helen Mirren. Diane Lane. Maria Bello. Meryl Streep. Melissa Leo. Woman who have been able to transcend age, and keep working. Actors who are more interested in being truthful and not worried about how they look on screen
Patty Rae: What's on your Pandora Stations?
Florence and the Machine, Gavin DeGraw, Adele, Tom Petty, Pitbull, Carol Emerald… I have a varied taste in music. Depends on my mood.
Patty Rae: Do you have pets?
I have a Westie named Roxy. She's been with me for eleven years. She is my furry rock.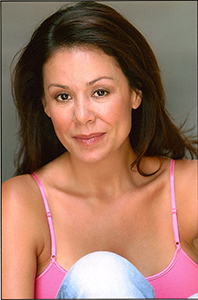 Patty Rae: What other hats does Patricia Rae wear?
I produce. I executive produced a short film with my partner Matteo Ribaudo. It's a beautiful, ethereal piece called "Ophilia". I also produced a feature that I co-star in. You can watch it at silverlakevideothemovie.com. I teach Yoga geared for Scolisis and back care. I write. I am penning a memoir, entitled "How to Make to the Middle". And I enjoy life.
Patty Rae: Anything you would like to add?
Thanks for asking me such interesting questions.
Join Patricia Rae on Facebook at http://www.facebook.com/patricia.rae.18
Follow her on Twitter: @thepatriciarae

"Ardor" Ignites Social Themes on a Global Scale

Claudio Miranda Takes Viewers to "Tomorrowland"

Patricia Vonne Captures Her Latina Heritage with New Album "Viva Bandolera"

Interview with Everardo Gout, director of Days of Grace

Austin-based tribute band honors Selena's memory

Uruguayan artist Max Capote will captivate SXSW audience

New Theatre Presents: The Cuban Spring

Oscar de la Hoya on "Mario Lopez One-on-One"

Comedian Paul Rodriguez on "Mario Lopez One-on-One

Michael Peña on Mario Lopez One-on-One

Classical and Flamenco Guitar & Austin

Mexican American Experience returns with Grammy-winning acts

The Bobby Sanabria Grammy-nominated "Multiverse" Big Band At Americas Society: A Review

Meet Flamenco Dancer and Teacher, Pilar Andújar

Becky G Partners with Vevo to Premiere the Music Video for "Becky From The Block"