Becky G Partners with Vevo to Premiere the Music Video for "Becky From The Block"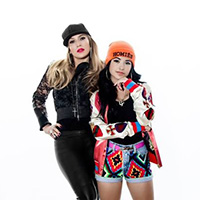 Kemosabe / RCA Record's new artist, 16-year-old Becky G, is teaming with VEVO, the world's leading all-premium music video and entertainment platform, to premiere the music video for her new track "Becky From The Block" feat. Jennifer Lopez.
Watch the video here: http://vevo.ly/10mbu0F .
Directed by Chrisp Productions and Definite Films and shot in Becky's hometown of Inglewood, CA, the video features Becky's friends, family and a show of support from Jenny From The Block herself, superstar Jennifer Lopez.
"Becky From The Block" was written by Becky G, Dr. Luke, Jordan Omley and Cirkut and produced by Dr. Luke and Cirkut for Prescription Songs.
Says Becky, "It was such a dope and fun experience to work with an idol of mine. Jen has always been an inspiration to me so to have her blessing on my remake of "Jenny from the Block" was part of my dream coming true. "Becky from the Block" is my life story and for her to have listened to it and be in the music video means the world to me. Hanging out with her and sharing a lot of laughs will be something I will never forget."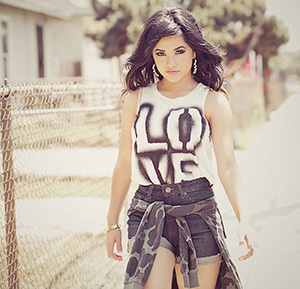 16-year-old Becky G signed to Kemosabe, the Sony Music Entertainment record label founded by hitmaker Dr. Luke, and RCA Records last year. Luke signed Becky after viewing a YouTube clip of her swaggering her way through an original rap set to "Otis" from Jay-Z and Kanye West's album, Watch The Throne.
The song opens with Becky declaring: "If everybody's getting one shot, I ain't missing." Born and raised in the Inglewood section of Los Angeles Becky's family hails from Mexico and she is bilingual. Becky has been working with Jordan Omley and Mike Mani of The Jam, Cirkut, Benny Blanco, will.i.am, Billboard and Ammo, as well as a slew of other producers, on her debut album.
Last year Becky released "Problem (The Monster Remix)" feat. will.i.am, a special remix created especially for Sony Pictures Animation's new animated family comedy Hotel Transylvania. The music video for "Problem (The Monster Remix)" feat. will.i.am features footage from the movie and premieres.
The track is currently available at all digital music providers. Becky also co-wrote and was featured on Cher Lloyd's single "Oath" and Cody Simpson's single "Wish U Were Here," which went to #1 on Radio Disney.
Watch it here:

"Ardor" Ignites Social Themes on a Global Scale

Claudio Miranda Takes Viewers to "Tomorrowland"

Patricia Vonne Captures Her Latina Heritage with New Album "Viva Bandolera"

Interview with Everardo Gout, director of Days of Grace

Austin-based tribute band honors Selena's memory

Uruguayan artist Max Capote will captivate SXSW audience

New Theatre Presents: The Cuban Spring

Oscar de la Hoya on "Mario Lopez One-on-One"

Comedian Paul Rodriguez on "Mario Lopez One-on-One

Michael Peña on Mario Lopez One-on-One

Classical and Flamenco Guitar & Austin

Mexican American Experience returns with Grammy-winning acts

The Bobby Sanabria Grammy-nominated "Multiverse" Big Band At Americas Society: A Review

Meet Flamenco Dancer and Teacher, Pilar Andújar

Patricia on Patricia: An Interview with actress, Patricia Rae