The influence of Latin music in the US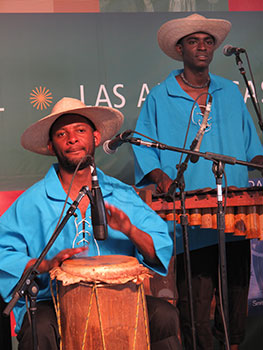 From the vibrant beats of the "Mambo King" Tito Puente to the soulful fusion sounds of Santana to the pop confections of Christina Aguilera, Latino musicians have contributed some of the most memorable music, innovative styles and rhythms and influential sounds in American music.
With roots in Mexico, Central and South America and even across the Atlantic in Spain and Portugal, Latino musicians have taken the traditions and sounds of their varied backgrounds and blended it with the musical influences of African American and Native American musical styles and sounds, creating unique sounds that have crossed-over from purely ethnic markets to the mainstream American music scene and beyond.
Latin music influence
Due to the sheer volume of cultures and ethnic groups who have contributed to Latin music since its development more than 400 years ago, the music has evolved to be an incredibly diverse family of music styles and rhythms. Heard on the radio, in clubs, on the television and in movies, Latin beats and sounds continue to express the pride, identity and lifestyle of the Latino culture.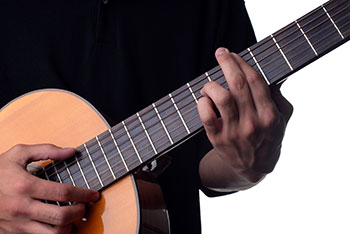 Many Latino musicians use the traditional songs of their ancestors, bringing them into the modern world with the addition of new instruments and other influences. Ritchie Valens, a Chicano artist from California, took a traditional wedding song from Veracruz and made it one of the biggest pop hits of the 1950s; that song was La Bamba. He went on to have an even bigger hit with a doo-wop song called Donna, which was written for his high school sweetheart. Decades later, Los Lobos re-recorded La Bamba for a film about the short life of Valens and it once again soared up the charts, influencing a whole new generation of artists.
In the 1960s and 1970s, multi-ethnic bands brought new energy to the music scene. Groups such as Santana, Sly and the Family Stone, and Tower of Power brought together musicians and artists of all races and ethnicities to create unique sounds and powerful messages. The movement showed no signs of fading as disco dawned, and partner dancing, including many Latino-inspired dances, once again became popular. Punk, hip-hop, reggae, soul and fusion all felt the influence of Latino music and Latin styling went mainstream. From Perez Prado to Julio Iglesias, Gloria Estefan to Selena, Latin artists added culture and color to American music.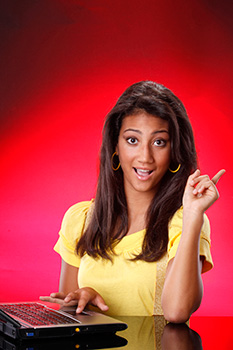 Music self-promotion
Prejudice prevented many up-and-coming Latino musicians from obtaining the recording contracts and important live shows that were needed to get a career started. While those prejudices have fallen by the wayside, the difficulty of promoting music has not decreased. Self-promotion has become a very common means for getting songs out there, particularly for those who have little money. Even many successful Latino musicians utilize it in one form or another to help them get their music out on the market.
Successful Latino musicians follow many of the same steps as other ethnicities and it is easy to learn how to sell your music online. First, it is important to identify the target audience; marketing music to the right demographic group is one of the best ways to build a successful career. Taking advantage of social networking outlets is another powerful way to self-promote music and build an audience.

"Ardor" Ignites Social Themes on a Global Scale

Claudio Miranda Takes Viewers to "Tomorrowland"

Patricia Vonne Captures Her Latina Heritage with New Album "Viva Bandolera"

Interview with Everardo Gout, director of Days of Grace

Austin-based tribute band honors Selena's memory

Uruguayan artist Max Capote will captivate SXSW audience

New Theatre Presents: The Cuban Spring

Oscar de la Hoya on "Mario Lopez One-on-One"

Comedian Paul Rodriguez on "Mario Lopez One-on-One

Michael Peña on Mario Lopez One-on-One

Nat Geo Mundo Presents "La Ciencia De Lo Absurdo"

Classical and Flamenco Guitar & Austin

Mexican American Experience returns with Grammy-winning acts

The Bobby Sanabria Grammy-nominated "Multiverse" Big Band At Americas Society: A Review

Meet Flamenco Dancer and Teacher, Pilar Andújar

Becky G Partners with Vevo to Premiere the Music Video for "Becky From The Block"

Patricia on Patricia: An Interview with actress, Patricia Rae