Mexican American Experience returns with Grammy-winning acts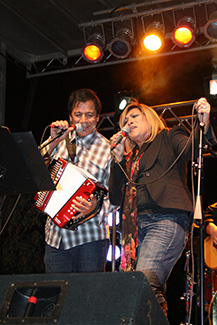 Austin enjoys a national if not worldwide reputation as a kind of crossroads of live music, where local talent meets with big names featured on the schedules of festivals like Austin City Limits, South By Southwest, and Fun Fun Fun Fest.
Keeping in tune with our reputation as the music capital of the world, we'd like to announce the return of another festival that has helped maintain that reputation for the past four years: the Mexican American Experience.
Scheduled for March 12 and 13 at the Emma S. Barrientos Mexican American Cultural Center at 600 River St., the festival will feature a mix of local and regional Mexican, Latin, and Chicano musical artists. The Cultural Center grounds will be open to the public at 4:30pm, with performances beginning at 6:30pm.
The lineup for Wednesday, March 12 features acts like Grammy-winning Little Joe y La Familia, Gary Hobbs, Tejano Idol winner Ashley Borrero, and Street People. On Thursday, Grammy-winning artists Joel Guzman and Sarah Fox will perform a tribute to the late accordion master Esteban Jordan with help from Rick Fuentes, known for his work on accordion, keyboard, and vocals for the Grammy-winning Ruben Ramos & The Mexican Revolution.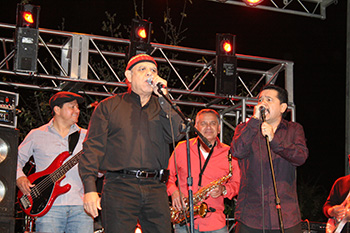 Los Kumbia All-Starz vocalist Jr. Gomez and rising accordion talent Julian Olivarez will also join the stage tribute to Jordan along with other artists yet to be confirmed, with a later performance by Gomez and his band.
No ice chests will be allowed during the event, but Austin food vendors will be on hand. The Mexican American Event festival is sponsored by the Emma S. Barrientos Mexican American Cultural Center, Austin Parks and Recreation Department, the City of Austin and private sponsors.

About Crossroads Events Mission:
• To promote the culture, music, dance and achievements of the Mexican American community.
• To tell those stories through cultural and educational presentations.
• To host family-oriented events that celebrate the successes of the Mexican American community.
Links for additional information with a video from the past production:
Mexican American Experience 2014: www.mexicanamericanexperience.org
Links for the musical artists:
Little Joe y La Familia: www.littlejoeylafamilia.com
Sarah Fox & Joel Guzman: www.guzmanfox.com
Gary Hobbs: www.facebook.com/garyhobbsofficial
Ashley Borrero: new.pitchengine.com
Esteban Jordan: www.npr.org/blogs/therecord
-- Joe Mayfield

"Ardor" Ignites Social Themes on a Global Scale

Claudio Miranda Takes Viewers to "Tomorrowland"

Patricia Vonne Captures Her Latina Heritage with New Album "Viva Bandolera"

Interview with Everardo Gout, director of Days of Grace

Austin-based tribute band honors Selena's memory

Uruguayan artist Max Capote will captivate SXSW audience

New Theatre Presents: The Cuban Spring

Oscar de la Hoya on "Mario Lopez One-on-One"

Comedian Paul Rodriguez on "Mario Lopez One-on-One

Michael Peña on Mario Lopez One-on-One

Classical and Flamenco Guitar & Austin

The Bobby Sanabria Grammy-nominated "Multiverse" Big Band At Americas Society: A Review

Meet Flamenco Dancer and Teacher, Pilar Andújar

Becky G Partners with Vevo to Premiere the Music Video for "Becky From The Block"

Patricia on Patricia: An Interview with actress, Patricia Rae