Nat Geo Mundo Presents "La Ciencia De Lo Absurdo"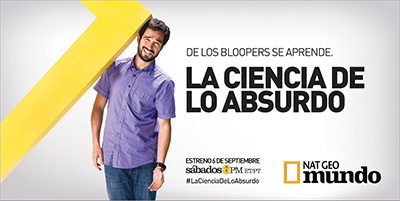 Nat Geo Mundo Presents "La Ciencia De Lo Absurdo" Showcasing Some of the Most Spectacular Stunts-Gone-Wrong Featured Online.
Renowned Mexican Actor and Singer, Alfonso Herrera, Hosts New Series that Analyzes and Explains the Science behind Adventure turned to Misadventure.
In the age of social media, it's common for failed stunts performed by thrill-seeking amateurs to become worldwide sensations. Those lacking the grace of an Olympic athlete or the abilities of an extreme sports professional, seek cyber fame as amateur daredevils, filming their attempts at performing dangerous stunts for the world to see when they post the disastrous results online.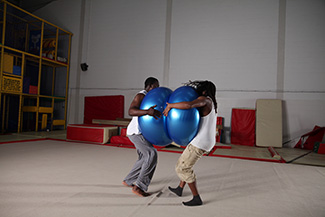 La Ciencia de lo Absurdo premieres on Saturday, September 6th at 6PM ET/PT on Nat Geo Mundo. The 14 part series, hosted by Alfonso Herrera, combines cold hard science with some of the craziest, most spectacular and painful user-generated clips ever recorded.
Countless viral videos of motorcycle crashes, trampoline mishaps and unexpected explosions are lost in cyber space waiting to be discovered, making the brave, however misguided individuals that attempt the stunts, the next big internet sensation. Nat Geo Mundo investigates how acceleration and inclination influence the parabolic arc durin
g a cyclist's jump on a BMX, how Hooke's Law affects a jumping pole and numerous examples of gravity in action: what goes up must come down…and the majority of the time…crashes!
In LaCiencia de lo Absurdo, Alfonso Herrera reveals the how and why adventure turned to misadventure, explaining the errors behind stunts-gone-wrong through physics, biology and engineering. One thing is certain: try and break the laws of science and the laws will break you.
Join Nat Geo Mundo this September for the best and most spectacular mishaps on the internet and learn the science behind the failed stunts of real-life "crash dummies"' on La Ciencia de lo Absurdo premiering Saturday, September 6th at 6PM ET/PT.
About Nat Geo Mundo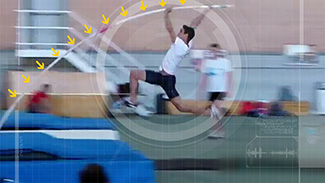 Launched in 2011, Nat Geo Mundo is an entertainment channel featuring inspirational programming and an innovative mix of drama and action series, all with a focus on entertaining U.S. Latino audiences. The channel provides a combination of high quality programming that is both positive and uplifting linked to science, culture and history. As a joint project of Fox Networks Group and National Geographic Ventures, the mission of Nat Geo Mundo is to engage the bilingual and bicultural U.S. Latino by expanding their horizons through programs about the world around them. Nat Geo Mundo is a contemporary extension of the National Geographic Society, an organization that has motivated people to become aware of the planet since 1888.
For more information, please visit www.natgeomundo.com

"Ardor" Ignites Social Themes on a Global Scale

Claudio Miranda Takes Viewers to "Tomorrowland"

Patricia Vonne Captures Her Latina Heritage with New Album "Viva Bandolera"

Interview with Everardo Gout, director of Days of Grace

Austin-based tribute band honors Selena's memory

Uruguayan artist Max Capote will captivate SXSW audience

New Theatre Presents: The Cuban Spring

Oscar de la Hoya on "Mario Lopez One-on-One"

Comedian Paul Rodriguez on "Mario Lopez One-on-One

Michael Peña on Mario Lopez One-on-One

The influence of Latin music in the US

Classical and Flamenco Guitar & Austin

Mexican American Experience returns with Grammy-winning acts

The Bobby Sanabria Grammy-nominated "Multiverse" Big Band At Americas Society: A Review

Meet Flamenco Dancer and Teacher, Pilar Andújar

Becky G Partners with Vevo to Premiere the Music Video for "Becky From The Block"

Patricia on Patricia: An Interview with actress, Patricia Rae