Comedian Paul Rodriguez on "Mario Lopez One-on-One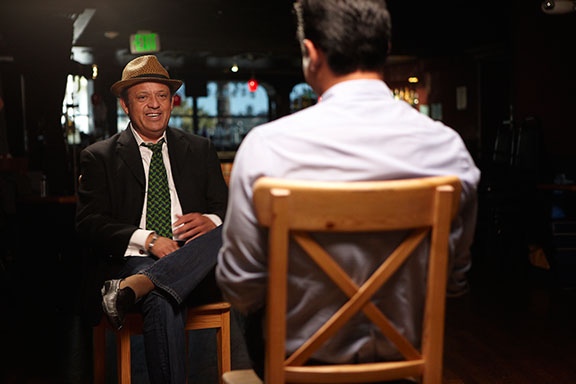 From parking cars to becoming a Latin King of Comedy, standup legend Paul Rodriguez has led an incredible life. Find out about his rise to the top and the difficult struggles he faced. Plus, a tribute to Robin Williams and old school Mario memories!
Check out the interview with Paul Rodriguez in light of his episode tonight on Mario Lopez One-on-One where he chats in this candid interview about his first standup act, "The Odd Couple" and his late friend and comedic genius Robin Williams.
The episode airs tonight Thursday (9/18) at 10pm on NUVOtv.

"Ardor" Ignites Social Themes on a Global Scale

Claudio Miranda Takes Viewers to "Tomorrowland"

Patricia Vonne Captures Her Latina Heritage with New Album "Viva Bandolera"

Interview with Everardo Gout, director of Days of Grace

Austin-based tribute band honors Selena's memory

Uruguayan artist Max Capote will captivate SXSW audience

New Theatre Presents: The Cuban Spring

Oscar de la Hoya on "Mario Lopez One-on-One"

Michael Peña on Mario Lopez One-on-One

Classical and Flamenco Guitar & Austin

Mexican American Experience returns with Grammy-winning acts

The Bobby Sanabria Grammy-nominated "Multiverse" Big Band At Americas Society: A Review

Meet Flamenco Dancer and Teacher, Pilar Andújar

Becky G Partners with Vevo to Premiere the Music Video for "Becky From The Block"

Patricia on Patricia: An Interview with actress, Patricia Rae