Uruguayan artist Max Capote will captivate SXSW audience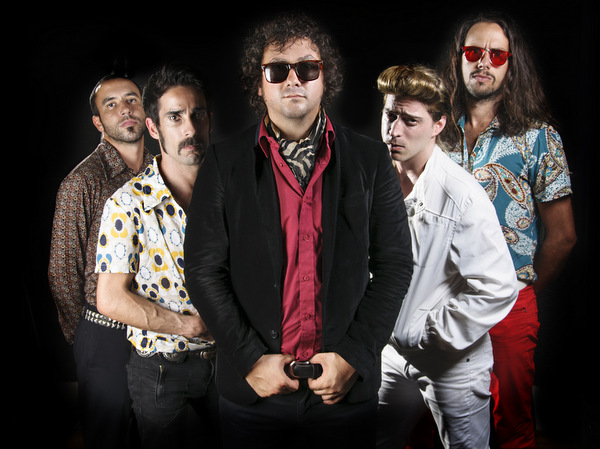 When Uruguayan sensation Max Capote gets on stage and loses control, magic happens. It's the type of magic that only comes when a musician connects with the lyrics of his songs and his audience on a raw level. It's the type of magic that those who spend hundreds and hundreds of dollars, and hours upon hours waiting in lines at South by Southwest hope to witness.
"Max Capote is a pioneer in exploring and reinterpreting various genres, and has developed a pop and vintage aesthetic that hovers between genius and decadence, the provincial and the global," reads the SxSW site. "It is not pop, or bolero, or bossa nova, or salsa, it is Max Capote doing his colorful and eccentric reinterpretation of world music."
The Latin Grammy-nominated artist released his second album, "Aperitivo de Moda," in the U.S. He is slated to perform at 12 a.m. on March 20 at the Red Eyed Fly.
Days before traveling to Austin for the popular music festival, Capote gave Popular Hispanics an exclusive glimpse of how the music comes together in his head.
PH: I'm sure the media asks you this all the time, but what was the experience, event, or person that inspired or motivated you to pursue music?
MC: I watched a movie named La Bamba about Ritchie Valens. He was a 50s rocker. I was 14 years old when I watched the movie and wanted to do music. I asked my mother to buy me an electric guitar.
The story of Ritchie Valens has such a tragic ending. What I liked was the relationship he had with his brother. At the end he has a fight with his brother but the brother is on his way to a show when he finds out the plane Ritchie was on crashed and Ritchie died.
At the end, he talks about his brother's death (and life) so passionately. It's that mix of Mexico and the United States that I like. It's a grand movie.
PH: What is the goal, or message you want to convey through your music?
MC: If I write music speculating whether others will like it, that music is not legitimate. I listen for the music that most resonates with me. Sometimes to think of oneself is to think of others.
I'm very passionate and I take that passion with me to the stage. I love to the death. I hate to the death. I'm very extreme in my shows and I think that's reflected in the soundtracks.
PH: How do you describe your music?
MC: I've been making this kind of music since I was a kid. It's not funky, it's not rock, it's not punk. It's a mixture of all that. I'm described as eccentric I think because sometimes I do odd things on stage.
PH: What song brings you the greatest pride and why?
MC: It's called "Tema Once." It's a very particular song. It's very exotic like my whole life. I was 17 years old when I composed that song.
One day I got out of school and got on the bus. I noticed this very special girl who was there. I was looking at her but couldn't get the courage to speak to her. I got out of the bus and went to my friend's house and told him that in one week I was going to go to that same bus stop and give that girl a cassette with a song recorded for her.
And so I wrote a song describing the situation. One week passed and I went to that same bus stop at the same time as last. I carried the cassette in my hand. I put my phone number on the cassette. I told her if she wanted to know the name of the song then she needed to call me at that number. The plan was to learn her name and then tell her the song was named after her.
I was 17 at the time and the girl was 15. The girl's mother called my mother to tell her what had happened. It turned out the girl wasn't 15 like I thought. She was eleven.
I never learned the girl's name and so I came up with "Tema Once," which remains the name of the song until this day.
PH: How do your Latin roots influence your music?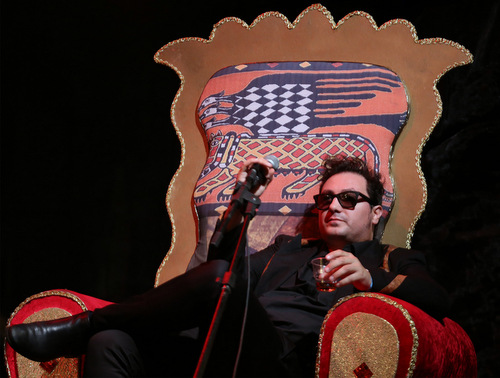 MC: I'm Italian and Spanish. On my mother's side, I'm Charrua, indigenous Uruguyan people, so I have a little bit of blood from American soil.
I have the loud and crazy from the Italians, the love of astronomy from the Spanish, and the authenticity from the Charua. I'm very proud.
I lean toward Latin roots in my music … I'm a lover of Latin American culture.
PH: Is this your first time performing at SXSW?
MC: I've gone once before and it was an incredible experience. We performed twice: once at the Austin Convention Center. We performed between two Japanese bands.
Then we performed at Speakeasy where there were various bands from Uruguay playing.
Austin accepted me with arms wide open. It was a privilege to perform there.
*The Q&A was edited down for spacing and was translated from Spanish to English. *

"Ardor" Ignites Social Themes on a Global Scale

Claudio Miranda Takes Viewers to "Tomorrowland"

Patricia Vonne Captures Her Latina Heritage with New Album "Viva Bandolera"

Interview with Everardo Gout, director of Days of Grace

Austin-based tribute band honors Selena's memory

New Theatre Presents: The Cuban Spring

Oscar de la Hoya on "Mario Lopez One-on-One"

Comedian Paul Rodriguez on "Mario Lopez One-on-One

Michael Peña on Mario Lopez One-on-One

Classical and Flamenco Guitar & Austin

Mexican American Experience returns with Grammy-winning acts

The Bobby Sanabria Grammy-nominated "Multiverse" Big Band At Americas Society: A Review

Meet Flamenco Dancer and Teacher, Pilar Andújar

Becky G Partners with Vevo to Premiere the Music Video for "Becky From The Block"

Patricia on Patricia: An Interview with actress, Patricia Rae