Austin-based tribute band honors Selena's memory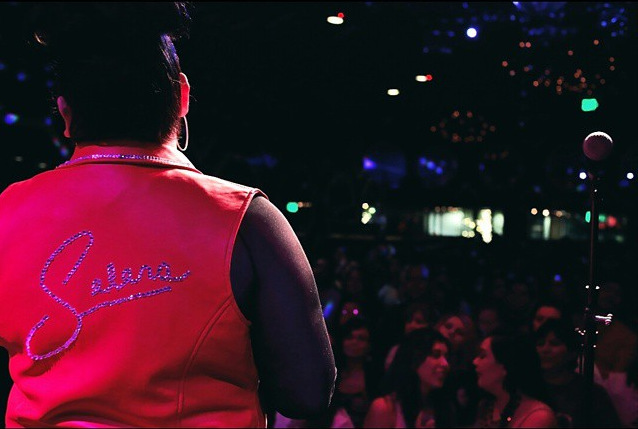 Would she have been a mainstream music superstar? How many children would she have? These are two questions the world will never have the answer to as fans remember late Tejano music sensation Selena Quintanilla Perez's life and legacy.
Her life was cut short at the age of 23 by a woman she thought was her friend. Her loss left a gaping hole in the hearts of her family, husband, and millions of fans. The pain of not knowing what could have been is there 20 years later, but her music helps keep her memory alive.
Like fans around the world remember where they were the day they heard of the deaths of music greats such as John Lennon or Elvis Presley, so do fans of Selena.
"How do you explain the impact of Selena to people who didn't even know she existed? She was us. She represented everything that was good about our community – love of family, love of culture and love of music," Jose Orta of Taylor, Texas, wrote in a special column published in 2003 in the Taylor Daily Press.
"She was on the verge of crossing over into the mainstream. Instead, she just crossed over," he says.
Selena, as described by those close to her, wasn't just an incredible singer and performer, she was a beautiful individual.
The kind whose outgoing personality touched anyone she came across.
"She was a person with many dreams, a very positive person with many goals and lots of life," her brother A.B Quintanilla shared on Telemundo's Siempre Selena (Always Selena) special that aired Sunday.
The singer and composer wrote a number of her songs, was on the bass and the backup vocals for Selena and Los Dinos (Selena and the Guys) band, and was later her producer.
The Tejano queen's music, though upbeat and fresh was relatable and deep, attracting a range of fans – from young three year olds to wise 80 year olds, singer and composer Pete Astudillo said on the show.
True to her humble roots, even on the brink of major mainstream stardom, Selena always ensured to make those responsible for her success feel appreciated.
"She signed autographs until the last people left. She paid close attention to the public because they're the ones who make you," explained Johnny Canales, a radio and television personality on the Siempre Selena special. Read more!

"Ardor" Ignites Social Themes on a Global Scale

Claudio Miranda Takes Viewers to "Tomorrowland"

Patricia Vonne Captures Her Latina Heritage with New Album "Viva Bandolera"

Interview with Everardo Gout, director of Days of Grace

Uruguayan artist Max Capote will captivate SXSW audience

New Theatre Presents: The Cuban Spring

Oscar de la Hoya on "Mario Lopez One-on-One"

Comedian Paul Rodriguez on "Mario Lopez One-on-One

Michael Peña on Mario Lopez One-on-One

Classical and Flamenco Guitar & Austin

Mexican American Experience returns with Grammy-winning acts

The Bobby Sanabria Grammy-nominated "Multiverse" Big Band At Americas Society: A Review

Meet Flamenco Dancer and Teacher, Pilar Andújar

Becky G Partners with Vevo to Premiere the Music Video for "Becky From The Block"

Patricia on Patricia: An Interview with actress, Patricia Rae