Austin-based tribute band honors Selena's memory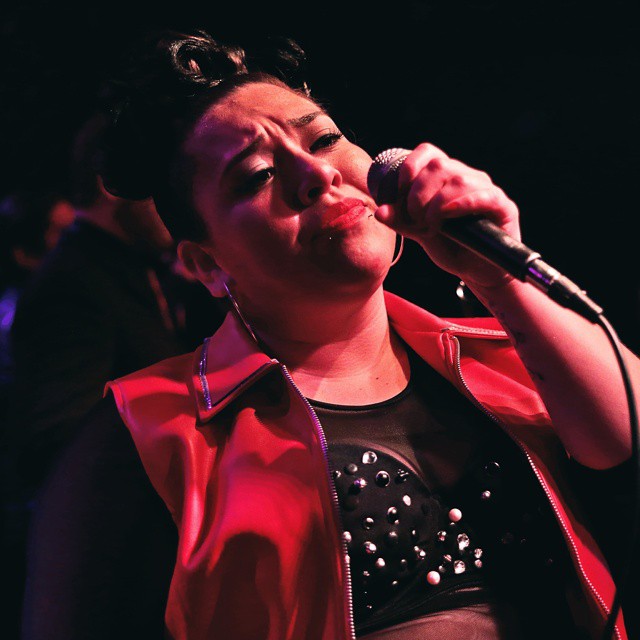 One endearing quality of the Grammy winning artist was her charm in the face of her challenge with mastering the Spanish language.
But it didn't matter as her Spanish music resonated with fans. Her father said that even when she was a little girl Selena could memorize as many as 30 songs.
Though criticized by the public at times for being so hard on his children – all three of whom were in Selena y los Dinos ---he did it because of their potential. Selena, in particular, would be something special.
"She wasn't conscious of how grand she really was," her father and band founder, Abraham Quintanilla Jr. shared on Siempre Selena. "She learned discipline at a very young age along with her brother and sister."
But Selena was always a rebel, preferring to play outside, over practicing and rehearsing for hours on end.
Quintanilla believes his daughter was so talented all he had to do was help her develop that talent.
"She was very playful and always joking," the father chuckled. "They ate and slept music."
Selena and her family continued striving to make their dreams a reality even in the face of adversity. Selena's sister Suzette, and drummer of Selena y Los Dinos, told Telemundo the kids started taking music seriously after the family lost their Mexican restaurant.
Selena y Los Dinos was active from 1982 to 1995 before Selena was signed with EMI Latin. The label's president reportedly told Selena they wanted her to go solo, a move not easy for Selena, who was used to doing everything with the band and her family.
True to her mischievous roots, Selena eloped with Chris Perez on April 2, 1992, in spite of her father's concerns her relationship would get in the way of her career. Selena's fans rooted the couple and one, in particular, remembered that day until he passed away. Lisabeth Garza's late father, Judge Ben Garza Jr., performed Selena and Chris' wedding ceremony.
"The story my dad told me [was that] Selena and Chris went to his office after getting [their] marriage license and requested that my dad marry them. The secretaries, of course, knew of Selena so they were all giddy and excited Selena was in the office," Garza shares.
"The couple did the paperwork and were told to go to my dad's courtroom where the marriage would take place. Then all four of my dad's secretaries ran to my dad's office yelling and laughing with joy that Selena was right next door and he was going to marry her," she adds.
She said her father asked who Selena was. "When they explained, he said, 'OH, that Selena.' He was just as excited but didn't really want to show it," his daughter says. "He walked into the courtroom where Chris and Selena were smiling and looked so in love, he said. He performed the ceremony and blessed them both." The late judge said Selena never looked more beautiful. "He was honored that he was the one they decided to perform their marriage," Garza says. Perez is still considered a part of the Quintanilla family until this day.
Called the "Mexican equivalent" of Madonna for her unique style choices, Selena won more Tejano Music Awards than any other female artist in spite of performing in a male-dominated industry. According to her Wikipedia page, Selena's posthumous crossover album, Dreaming of You, debuted at the top of the Billboard 200. She was the first Latin artist "to accomplish this feat," the page states.
The page reports that as of 2012, Selena has sold over 60 million albums worldwide. Many of those who still hear her music regularly never got a chance to see her live in concert. Others weren't even born yet. "I had the absolute honor to be at one of Selena's last shows (San Marcos). I was pregnant with my daughter who was kicking hard to the beat," recalls Lisa Reyna Loe, a fan from Austin, Texas. "Selena was so beautiful, kind, and talented. "Every time my family ate at Mexican restaurants with jukeboxes, our kids would play 'Bidi Bidi Bom Bom.' Over and over and over. Still hard to believe she's gone."
Selena broke barriers not just for women in the Tejano music industry but female performers across a number of genres. "I thought Jennifer Lopez did a great job portraying Selena," Loe says of her role in the 1997 Warner Bros. autobiographical movie of the same name. "Without Selena, things for Latina artists would not be the same," Becky G said on Siempre Selena. She not only had an effect on Jennifer Lopez's career but on her life. "She transmitted happiness and love," Lopez said on the special.

"Ardor" Ignites Social Themes on a Global Scale

Claudio Miranda Takes Viewers to "Tomorrowland"

Patricia Vonne Captures Her Latina Heritage with New Album "Viva Bandolera"

Interview with Everardo Gout, director of Days of Grace

Uruguayan artist Max Capote will captivate SXSW audience

New Theatre Presents: The Cuban Spring

Oscar de la Hoya on "Mario Lopez One-on-One"

Comedian Paul Rodriguez on "Mario Lopez One-on-One

Michael Peña on Mario Lopez One-on-One

Classical and Flamenco Guitar & Austin

Mexican American Experience returns with Grammy-winning acts

The Bobby Sanabria Grammy-nominated "Multiverse" Big Band At Americas Society: A Review

Meet Flamenco Dancer and Teacher, Pilar Andújar

Becky G Partners with Vevo to Premiere the Music Video for "Becky From The Block"

Patricia on Patricia: An Interview with actress, Patricia Rae