Interview with Everardo Gout, director of Days of Grace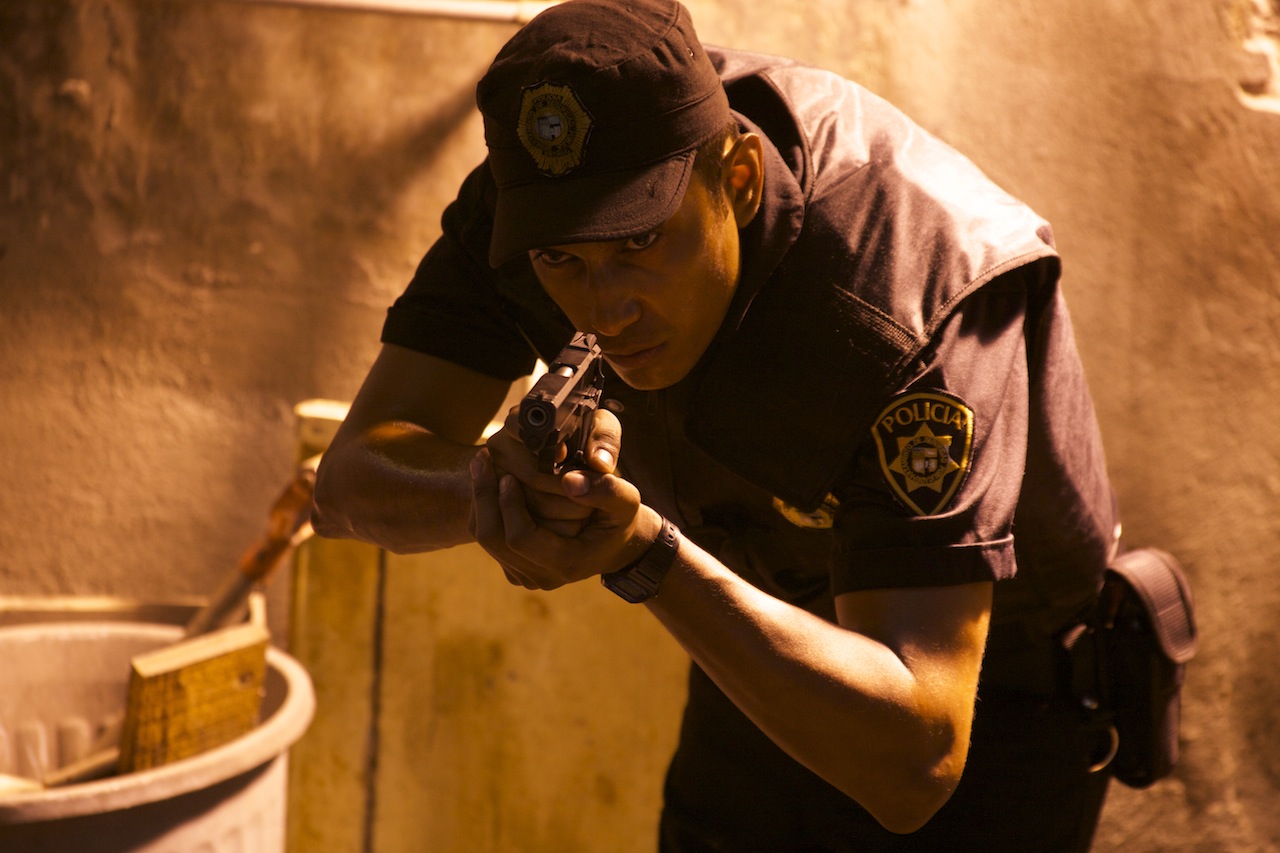 Mexican writer/director Everardo Gout moves audiences from around the world with his directorial debut "Days of Grace". This thriller mixes crime and passion for soccer into one piece of truth-telling art.
The story follows three different time periods during the World Cups of 2002, 2006, and 2010. The movie primarily focuses on a young policeman Lupe (Tenoch Huerta) as he focuses on what's called "the days of grace," meaning the 30 days during which the World Cup takes place. This is the time when criminals and police officers are obsessed with the World Cup and are oblivious to the crime, injustices and kidnapping that are taken place in Mexico.
"Days of Grace" shows the corruption and the brutal truth of Mexico in a beautiful cinematic fashion. Using three different composers and different filming methods for the three different time periods of the World Cup, the look and feel feels gritty and genuine.
Where did the inspiration for the film come from?
EG: I was in Mexico and I was watching the wave of violence that nobody seemed to want to talk about it. My one day of grace arrived when the day I arrived home and I found out I was going to be a father. It thought to myself and said, "What can I do" because I'm going to bring a life into this world. I love my country with all of my heart and I have to do something that contributes to what I believe would be a better place.
So I started a very painful and amazing journey that took four years of doing interviews and getting to know cops and getting to know people who have been kidnaped and their families.
When I was writing the script I wanted to be the most informed as possible. I wasn't in a hurry to write the screenplay. I wanted to really do a thesis on the human being.
In my research I found that usually kids from 14-17 would kidnap other kids at gunpoint. I wanted to try to understand why was that phenomenon happening and who is that person at the other end of the gun, and I thought if I can make a movie that could tap into the heart of people then that would be a major outcome from all of us. Then I can really contribute to the people of Mexico.
Can you share a personal story that came as a result of his film?
After the movie was released there was a person that contacted me that I didn't know and wanted to sit down with me. We set an appointment and sat down for coffee.
That's when she told me, "I went to one of the premieres of your movie on a Tuesday but then I got kidnapped on that same Friday. I want you to know and I want you to tell all your cast and crew that because I watched your movie I'm alive today. Even though I was scared…during the kidnapping, I felt like I had a guideline on what to do because of your movie." That was really inspiring to hear after all these years.
How was the experience making the film?
It was an amazing experience because we gathered a fantastic group of cast and crew, actors and technicians that I believe strongly felt and believed in the project and gave 100 percent.
For example, Tenoch Huertra who plays the cop actually enrolled in the Mexican police academy undercover so nobody knew he was an actor in the Mexican barrios. He did it to train for the character. He did it for four months until the last day of his graduation from the Mexican police academy. That was amazing because that allowed us to use his training and his teachers in the movie which gives it a lot of authenticity.
When researching the crimes and the horrible things that your movie shows that actually happens in real life in Mexico, what did that do to you?
It was a hard choice. I felt like there was nothing else I could do. Bringing a life into this world, which is my daughter, motivated me at all times. It was definitely one of the most painful experiences of my life. I would think twice to do it if I had to do it all over again.
Because no matter how brutal you see it in the movie it's only a fraction of what I was exposed to all those years. I'm glad that I did it, it's my legacy. It's my way of fighting crime and the corruption and fighting everything I'm against in my country, But it did leave a very heavy toll on my soul, in my stomach, in my mind, the amount of horror that is actually taking place unfortunately in my beloved Mexico.

"Ardor" Ignites Social Themes on a Global Scale

Claudio Miranda Takes Viewers to "Tomorrowland"

Patricia Vonne Captures Her Latina Heritage with New Album "Viva Bandolera"

Austin-based tribute band honors Selena's memory

Uruguayan artist Max Capote will captivate SXSW audience

New Theatre Presents: The Cuban Spring

Oscar de la Hoya on "Mario Lopez One-on-One"

Comedian Paul Rodriguez on "Mario Lopez One-on-One

Michael Peña on Mario Lopez One-on-One

Classical and Flamenco Guitar & Austin

Mexican American Experience returns with Grammy-winning acts

The Bobby Sanabria Grammy-nominated "Multiverse" Big Band At Americas Society: A Review

Meet Flamenco Dancer and Teacher, Pilar Andújar

Becky G Partners with Vevo to Premiere the Music Video for "Becky From The Block"

Patricia on Patricia: An Interview with actress, Patricia Rae