"Ardor" Ignites Social Themes on a Global Scale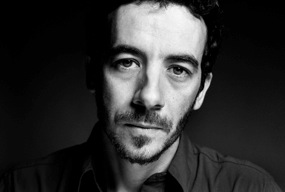 Imagine life in a jungle, where your only source of sustenance comes from what the Earth can yield. Then imagine a group of thugs intent on cutting down the forest to make way for industry or another self-serving purpose, taking your property out of your hands.
Their payment is death. This is just an example of what we can expect from filmmaker, Pablo Fendrik in this year's "Ardor" ("The Burning"), starring Gael Garcia Bernal and Alice Braga.
Fendrik, originally from Argentina, took a few moments to speak to Popular Hispanics about his latest body of work and its personal significance to him.
Aside from being a Western filmed in Central America, the film offers viewers a look inside the lush jungle, bringing to the world's stage the message of conservation, deforestation and the oppression of a people in this part of the world.
How did you first get interested in making movies?
I have always enjoyed writing and taking photos and one day, I discovered that I could combine those two and I realized what I wanted to do with my life. Then I worked as an assistant and then as a screenwriter. I wrote many scripts and I found that I had a couple here and there that could possible be ready to help me make my debut as a director.
When was that first debut as a director?
In 2006 at the Cannes Film Festival and then the year after that with "La Sangre Brota." Since then, I have been dedicating my time to this third film, "Ardor," which took me four to five years because it is a bigger and more ambitious project. Ultimately, it was also featured in Cannes and it was a wonderful experience being able to do this film, get it ready and finally, release it.
¿When you started "Ardor," you had a different vision. How did that change?
The original concept was about a man living alone in the jungle, dependant on the land. Then I started thinking about a character who lived in the jungle who then left it to live in the city, and how he would adapt and how he would struggle. In the end, he would leave the city and run for the wilderness where he would experience a bunch of other things.
Why did you decide to change the story?
When I went to the jungle to do a bit of research I found these other stories that really touched me and seemed way more interesting to me. They ended up having a profound impact on me, more so than the ones I was trying to write myself. That's when I knew that what I was trying to do initially was more of an excuse to be able to get the formalities of making a film out of the way.
Did you find yourself doing something different this time to reach a wider audience?
I really didn't write thinking of a larger audience, not even the need for many to come out to see the movie. It was something that just grew in the process of making the film. I started off by making a film on a grander scale, with Gael and a bunch of romance and then that's when I sort of started to fantasize a little about the idea of a larger audience. But it was because I wanted to reach a certain quality in terms of the work and use all the necessary resources at my disposable to tell the story in the best possible way. And for me, that was a great learning experience because up to now, even if it has not been a hugely popular film, maybe only a few thousand having watched it, but it serves as a reminder to me that its essence or main message has nothing to do with whether it's a huge blockbuster, but instead with being able to tell the story the best way possible.
You and Gael share the same passion for the social themes in this film. How was it working together?
We both knew that this was a topic worth talking about. It was about us putting ourselves out there in the jungle and living it out. I think we ended up having a common spirit of adventure in making the film. It was something we were really wanting to exploit, to get out of our comfort zone and put ourselves in unknown and risky places.
What can filmgoers expect in "Ardor" that they would not expect with other films?
There is something irreverent about doing a Western film in Latin America with this level of production and with so much action. I would say the audience should expect to do their part as well. A film like this, with its timing, its silence, with not much dialogue, the viewer also has to take apart and put together the ideas and the scenes before them. They should observe and be somewhat patient to understand what is happening. The explanations will be there and they will ultimately get it, but it is neither your typical American blockbuster where the story and ideas are plainly set out for you point by point.
There seems to be a campaign in the United States in correlation with "Ardor" that has to do with deforestation and conservation. Any thoughts on that?
It seems to me that this is a way that the industry gives a "second life" to films especially those with these types of themes in social justice. I know it has been done with other films and if it can be a vehicle for getting this message far, it is always welcome.
"Ardor" is scheduled to open in select theaters and available ON DEMAND nationwide on July 17. For more information, visit (www.facebook.com/ArdorMovie) and (www.facets.org/cinematheque/films/july2015/ardor.php).
Follow me on Twitter: @Amelia_Orozco

Claudio Miranda Takes Viewers to "Tomorrowland"

Patricia Vonne Captures Her Latina Heritage with New Album "Viva Bandolera"

Interview with Everardo Gout, director of Days of Grace

Austin-based tribute band honors Selena's memory

Uruguayan artist Max Capote will captivate SXSW audience

New Theatre Presents: The Cuban Spring

Oscar de la Hoya on "Mario Lopez One-on-One"

Comedian Paul Rodriguez on "Mario Lopez One-on-One

Michael Peña on Mario Lopez One-on-One

Classical and Flamenco Guitar & Austin

Mexican American Experience returns with Grammy-winning acts

The Bobby Sanabria Grammy-nominated "Multiverse" Big Band At Americas Society: A Review

Meet Flamenco Dancer and Teacher, Pilar Andújar

Becky G Partners with Vevo to Premiere the Music Video for "Becky From The Block"

Patricia on Patricia: An Interview with actress, Patricia Rae