The 2013 Hispanic Sports Hunks Edition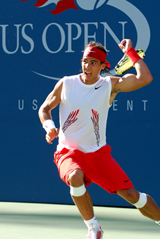 Tennis
Dark-brown long hair, strong biceps, abs of steel, and a tan that even the cast of Jersey Shore would envy—is what makes Rafael Nadal one of the most coveted young athletes in the world. So coveted, that even Shakira couldn't resist his charm and featured him in her Gitana video. Ladies, you must check that video out! Not only is he a phenomenal tennis player, ranking number one, but he is also a phenomenal human being. Rafa and his foundation, The Rafa Nadal Foundation, have just inaugurated his first school in Anantapur, India, which has a special focus on sports.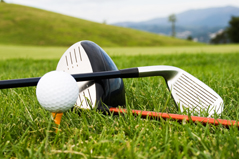 Camilo Villegas
For many females, golf is not one of the sports to produce handsome hunks, but one person has changed that—Camilo Villegas. Columbian native, Villegas played collegiate golf for The University of Florida and later went on to play pro. Villegas is known for his signature crouching technique used to read his putts and for his fashion style. Yes ladies, golf fashion is not only reserved to plaids. People Magazine voted him one of the "Hottest Bachelors" in 2006 and was named "The Sexiest Player on Tour" by Golf Digest that same year.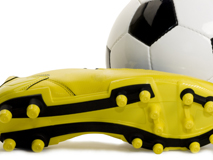 David Villa
Barcelona
Ay! Que decir de El Guaje. Not only is he one of the best strikers in the world, but he also has one of the sexiest pair of legs on the BARCA team. Ay, que calor! Too bad he's already taken ladies. Being the loveable father of two young girls just makes him even more desired by women all around the world. We envy you, Patricia, but in a good way of course. Villa is also a recorded artist. He sang along side with Spanish Singer Ana Torroja in a recording benefiting VocesX1FIN, which helped raise money for a school in Mali. He may have received the UEFA Euro Golden Boot in 2008, but he receives our admiration for having a golden heart.
Fernando Torres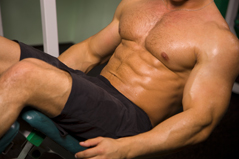 Liverpool
We couldn't talk about David Villa without mentioning one of his best friends, and a stud to say the least,
Fernando Torres. We want to thank you Spain, for producing another sexy soccer player . Amo el fútbol. Torres, nicknamed El Niño for being one of the youngest soccer players out there, is currently playing for Liverpool as a striker. Torres' love for soccer began at a young age and his talent did not go unnoticed. He signed his first professional contract at the age of 15 with Atlético. Torres, like his buddy Villa, is also married and is a proud father of a baby girl. Sigh. Another soccer stud has been taken off the market.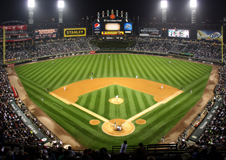 Albert Pujols
St. Louis Cardinals
Now here's a man that knows how to be loyal and in a committed relationship. Just kidding guys, don't take offense. An immigrant of Santo Domingo, Dominican Republic, Pujols' love for the game commenced at an early age. Pujols debuted with the St. Louis Cardinals in 2001 and has been with the team ever since. Known to be perhaps the most feared hitter in the league, Pujols is tender at heart, thanks to his grandmother who raised him. An attribute that makes this man such a beefcake is his commitment to his family and children. One of Pujols' children was born with Down syndrome, which led to him and his wife to launch the Pujols Family Foundation. Now where can I get a man like that?!


soccer's Liga de Ascenso MX 2013 will be broadcast in the US by Mexico TV

February is Heart Awareness Month

From a Small Town to the Big Time: An Olympian's Journey

Leo Manzano Wins 800 M in Sotteville France

Soccer Hall of Famer Alexi Lalas Becomes el Jimador's Brand Ambassador

Move over Fútbol, the NFL Scores Big with Hispanics


Latino Childhood Obesity, It's an Epidemic We Need to Control


New Video Trims Tummy For Summer