Soccer Hall of Famer Alexi Lalas Becomes el Jimador's Brand Ambassador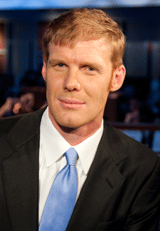 Lalas Will Appear at Events to Support Soccer Sponsorship Program
In an effort to expand its soccer platform, el Jimador, 100 percent blue agave tequila, is excited to announce former US soccer player Alexi Lalas as a brand ambassador. Lalas will make special appearances at select events throughout 2012 and will support the brand's corporate social responsibility initiative.
"As a brand that values authenticity, el Jimador acknowledges the importance of working with someone who represents a genuine link to soccer," said Jesus Ostos, tequilas brand marketing group manager. "Having an individual of Alexi's profile represent el Jimador will serve as a huge asset for the brand as we expand our soccer platform and continue to grow our corporate social responsibility initiative."
Alexi Lalas is a retired American soccer player and was a member of the U.S. National Team during the 1998 & 1994 World Cups, as well as a member of the 1996 & 1992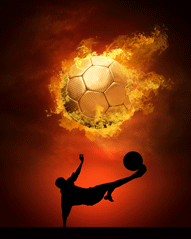 U.S. Olympic Teams. After a 10-year professional career, he retired from soccer in 2004 and joined the ranks of soccer legends when he was elected to the National Soccer Hall of Fame in 2006. Currently working as a sports analyst, Lalas also served as a general manager/president of several major league soccer teams.
"I'm looking forward to working with el Jimador and am proud to be involved with a brand that understands and values the passion that exists for soccer in the U.S.," said Alexi Lalas. "Every player knows the importance of being responsible on and off the field; it's crucial to demonstrate respect and display sportsmanship and I look forward to reaching soccer fans across the nation with this message."
As the official tequila sponsor of the MLS, U.S. Men's and Women's National Teams and the annual U.S. Tour of the Mexican National Team, el Jimador Tequila will be active in a variety of the teams' activities in 2012 including the upcoming Mexican National Team match in Miami on February 29.
For more information on el Jimador's soccer sponsorship and consumer experience, please visit the brand's Facebook page at http://www.facebook.com/eljimador.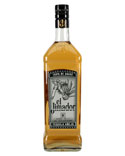 About el Jimador Tequila
From Casa Herradura, established in 1870, el Jimador is a premium, authentic 100 percent agave tequila that captures the spirit of real tequila. The name el Jimador honors the men who harvest the locally grown agave with great pride and care. Since its introduction in 1994, el Jimador has become the No. 1 selling tequila in Mexico*. To learn more about el Jimador, visit www.eljimador.com.
About Brown-Forman
Brown-Forman Corporation is a diversified producer and marketer of fine quality beverage alcohol brands, including Jack Daniel's, Southern Comfort, Finlandia Vodka, Tequila Herradura, el Jimador Tequila, Canadian Mist, Korbel California Champagnes, and Sonoma Cutrer wines.
SOURCE: el Jimador Tequila

An exciting and windy Canadian Grand Prix
Montreal always seems to deliver big when it comes to emotions. This year was no exception, with plenty of drama and excitement at a jam-packed Circuit Gilles Villeneuve.

Canadian Grand Prix; a tyre point of view.
With the 2017 Formula One season fully under way, the ten competing teams will head to Montreal, Canada in the first of three North American Stops. Austin, Texas, and Mexico City will host Formula One towards the end of the season in October.

Mexico has produced amazing athletes in the past, and it continues to do so. Immediately coming to mind are such names as Hugo Sanchez, Jorge Campos from the world of football and those of Julio Cesar Chavez, Ruben Olivares from the world of boxi

Taking Off the Gloves with UFC Fighter Ricardo Lamas: Q&A

Esteban Gutierrez is a rising young star in the world of motorsports. With both youth and experience under his belt- there is no place he would rather be than the most fabled racing brand in the world-Ferrari.


THE ULTIMATE FIGHTER LATIN AMERICA 2


Jorge Masvidal; Pure Bred, Gamebred


UFC Fight Night with Jorge Masvidal


Vme TV Takes an In-Depth Look at an International Epidemic: Childhood Obesity

Professional Football Player Victor Cruz and Celebrity Chef Anne Burrell Host Time Warner Cable's "Connect A Million Minds Day"

'Tonight Show' Host Jay Leno's Day at the COTA F1 Track

Nike Women's Marathon Celebrates 10 Years in San Francisco


soccer's Liga de Ascenso MX 2013 will be broadcast in the US by Mexico TV

From a Small Town to the Big Time: An Olympian's Journey

Leo Manzano Wins 800 M in Sotteville France

Move over Fútbol, the NFL Scores Big with Hispanics