Canadian Grand Prix; a tyre point of view.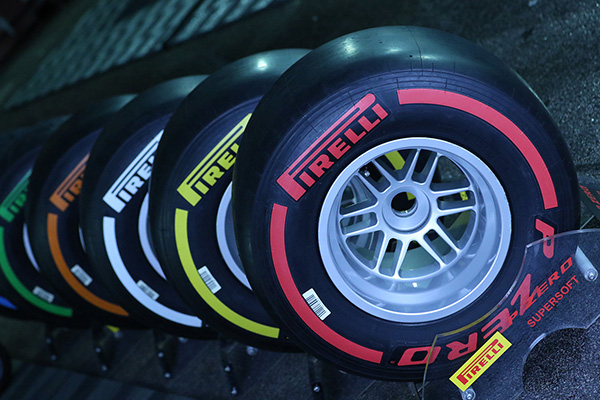 With the 2017 Formula One season fully under way, the ten competing teams will head to Montreal, Canada in the first of three North American Stops. Austin, Texas, and Mexico City will host Formula One towards the end of the season in October.

In recent years, the Montreal track has proven to be very unpredictable. Just like the previous race in Monaco, the three softest compounds in the P Zero Formula 1 range are present: soft, supersoft and ultrasoft.

"Montreal has many unique features, but with its smooth surface, it actually contains some similarities to Sochi," said Mario Isola, head of car racing for Pirelli.
"Finding the right set-up, with the correct aerodynamic and mechanical balance, is never easy in Montreal: this is one of the key factors to making the tyres work effectively there," added Isola. "It's also important to take an openminded approach to strategy, given the variable weather and safety cars that are historically possible."

Last year's winner, Lewis Hamilton, did one stop, while the second-placed driver Sebastian Vettel made two stops using all three compounds, which just goes to show the very wide variety of strategies that are possible.

The Circuit Gilles Villeneuve track is a very quick circuit, with top speeds exceeding 300kph, and so poses a bigger challenge for both cars and tyres. Warming up the front tyres effectively is one of the keys to a quick lap time in Canada

The 2017 US Grand Prix will take place on Sunday October 22nd at the Circuit Of The Americas. The Mexican Grand Prix will take place a week later at the Autidromo Hermanos Rodriguez.

Photo: Courtesy Milton Torres

An exciting and windy Canadian Grand Prix
Montreal always seems to deliver big when it comes to emotions. This year was no exception, with plenty of drama and excitement at a jam-packed Circuit Gilles Villeneuve.

Mexico has produced amazing athletes in the past, and it continues to do so. Immediately coming to mind are such names as Hugo Sanchez, Jorge Campos from the world of football and those of Julio Cesar Chavez, Ruben Olivares from the world of boxi

Taking Off the Gloves with UFC Fighter Ricardo Lamas: Q&A

Esteban Gutierrez is a rising young star in the world of motorsports. With both youth and experience under his belt- there is no place he would rather be than the most fabled racing brand in the world-Ferrari.


THE ULTIMATE FIGHTER LATIN AMERICA 2


Jorge Masvidal; Pure Bred, Gamebred


UFC Fight Night with Jorge Masvidal


Vme TV Takes an In-Depth Look at an International Epidemic: Childhood Obesity

Professional Football Player Victor Cruz and Celebrity Chef Anne Burrell Host Time Warner Cable's "Connect A Million Minds Day"

'Tonight Show' Host Jay Leno's Day at the COTA F1 Track

Nike Women's Marathon Celebrates 10 Years in San Francisco


soccer's Liga de Ascenso MX 2013 will be broadcast in the US by Mexico TV

From a Small Town to the Big Time: An Olympian's Journey

Leo Manzano Wins 800 M in Sotteville France

Soccer Hall of Famer Alexi Lalas Becomes el Jimador's Brand Ambassador

Move over Fútbol, the NFL Scores Big with Hispanics