Top Ten Summer Drinks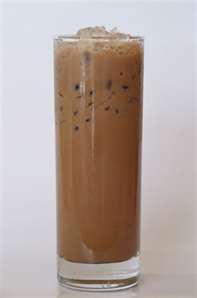 5. Iced Mocha
Why spend upwards of three bucks at the coffee shop when you can brew your very own iced mocha? Budding baristas should have no problem mixing their own excellent drinks with this recipe. You'll need 1 cup of cold water 1/4 cup ground French roast or espresso roast coffee 1/2 cup of fat-free milk 2 tablespoons no-sugar-added chocolate-flavored drink mix plenty of ice cubes Using a drip coffeemaker, add the water and ground coffee. Pour the coffee into a glass measuring cup then stir in the milk and drink mix. Serve over ice and enjoy.

Top Ten Ultimate Experiences While Staying at the Fiesta Americana Grand Los Cabos Golf & Spa


Top Ten Hispanics at 2011 Austin Comic Con!

The Top Ten Finalists of the Chicas Tecate Nationwide Search

Top Ten Places to Experience in Northern New Mexico